Welcome to OrlandoCockers.Com
All our Dogs and Puppies are AKC Registered.
Ja-Mocha Me Crazy! - "Mocha"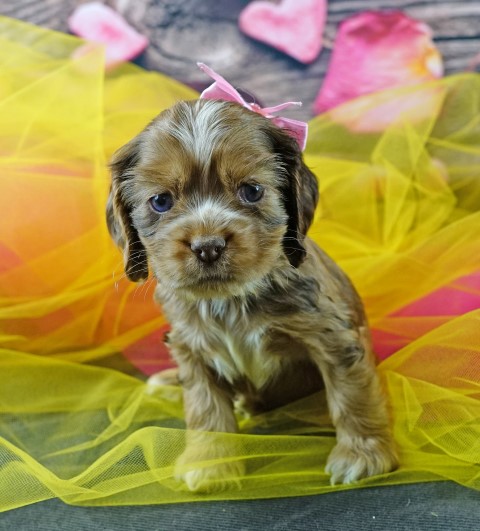 Mocha was born 12/30/18 under the watchful eye of Sandy. The first full chocolate merle born here at orlandococlers! She looks just like her Mom Leia - a full chocolate merle with tan markings from Rito Alto Kennel in Colorado. Mocha has been cuddled since she was 4 weeks old and truly loves to be held and loved.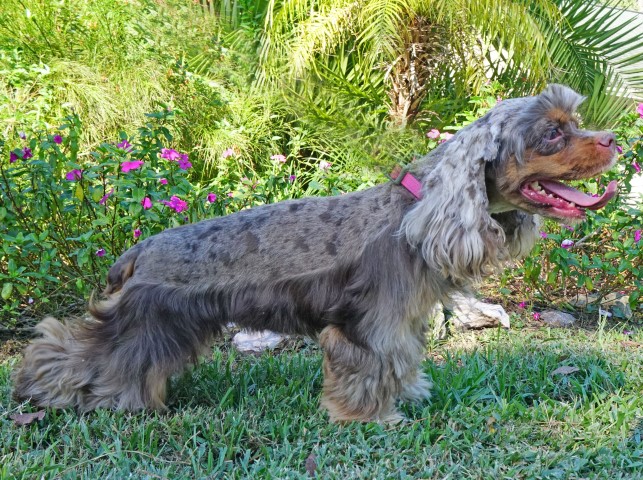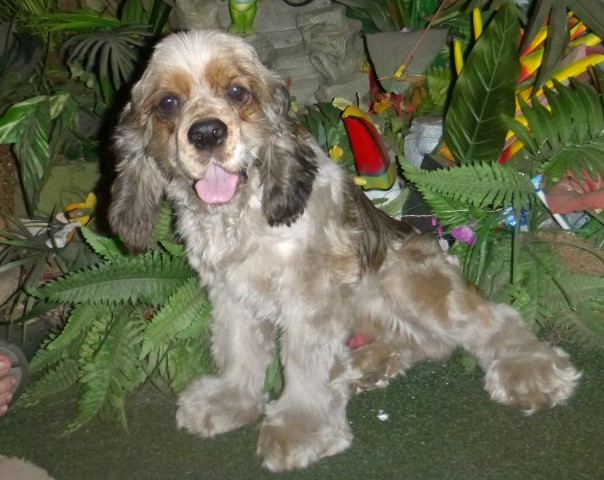 Above are pictures of my Mom - Leia, and my Dad - Bandit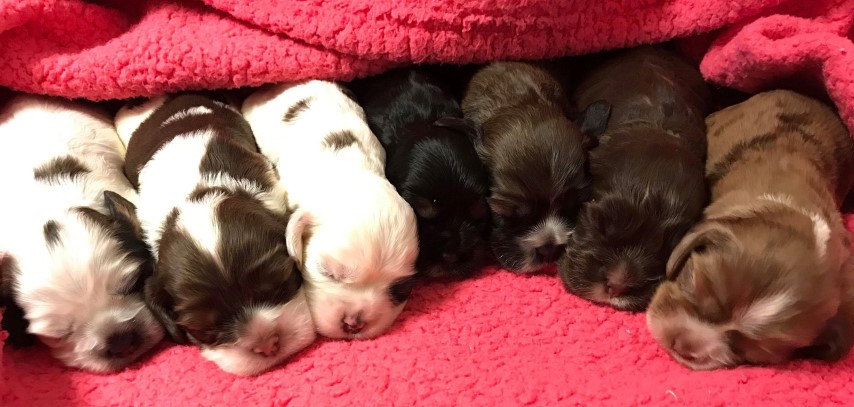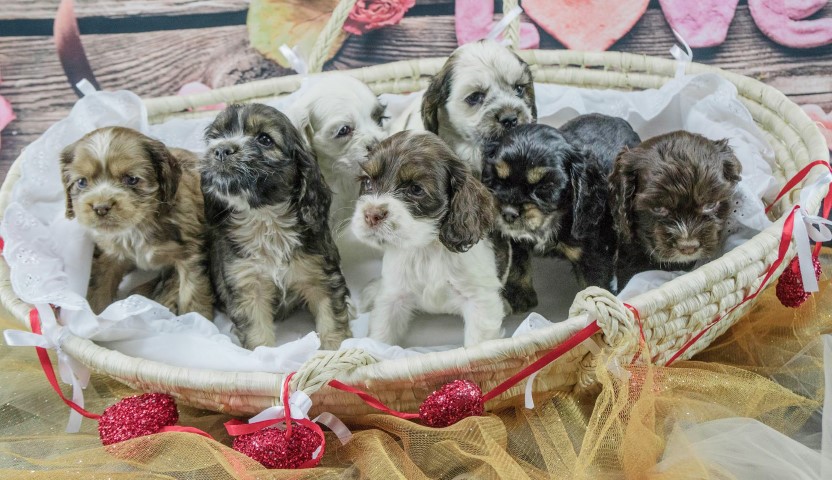 My littermates above - at 2 and 6 weeks old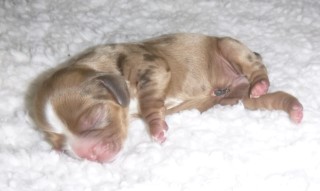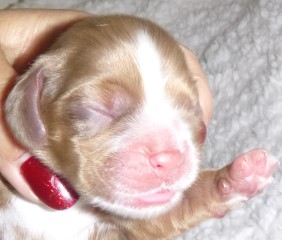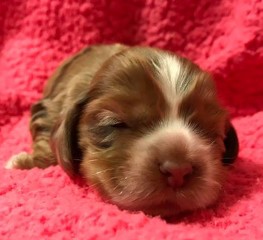 Newborn baby girl, and then 2 weeks old.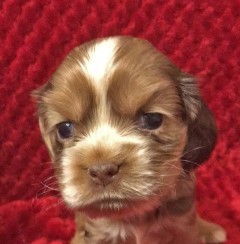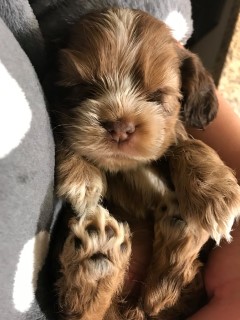 Getting big - 4 weeks here, and already loving to be cuddled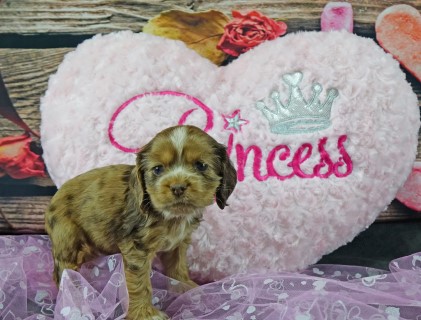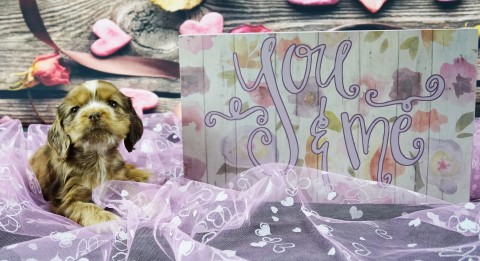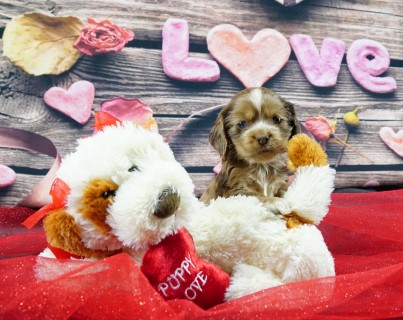 And the 6 week Glamour shots taken by Sandy!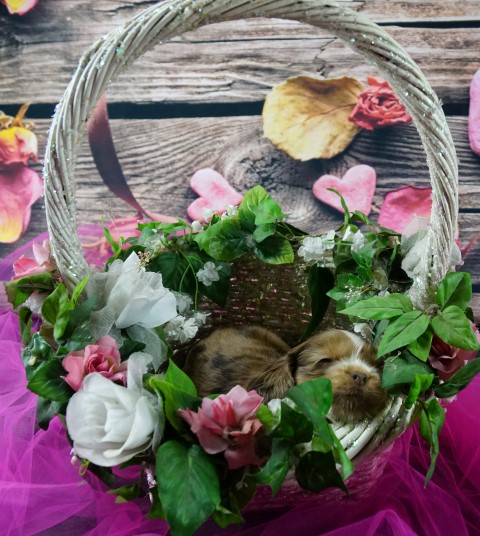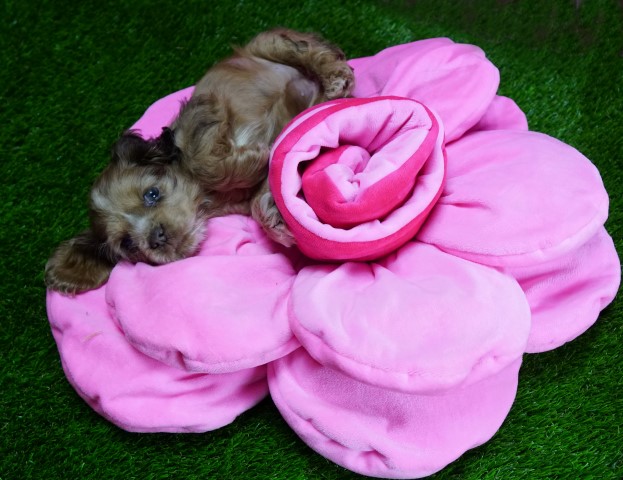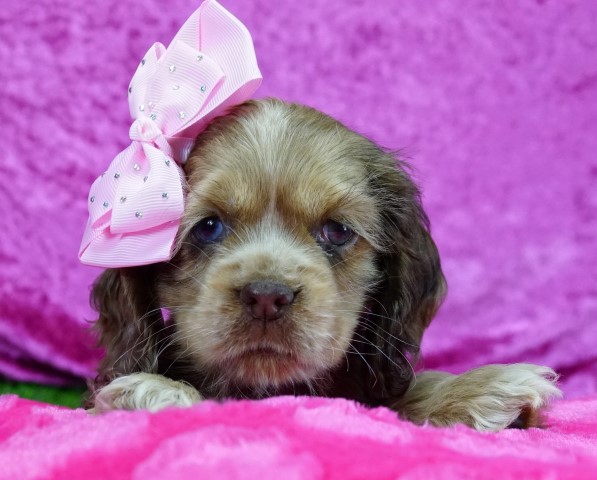 8 weeks old above
This page will be updated with pictures as she grows. Eventually Mocha will be a mom with Orlandocockers - but that is several years down the road yet. For now, she will grow and continue to be loved!