Welcome to OrlandoCockers.Com
All our Dogs and Puppies are AKC Registered.
Leilani joined us in September 2010. She came from a breeder in South Dakota. Pictures of her parents are shown below. She is such a rare cocker - her coat is called Chocolate Merle. It almost seems like someone took a paint brush and dotted her coat with several colors of brown! LeiLani had an injury at age 3, and she was retired early. She has found a great family in Florida.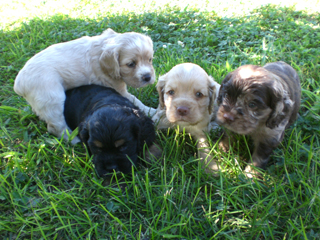 Here are my brothers and sisters!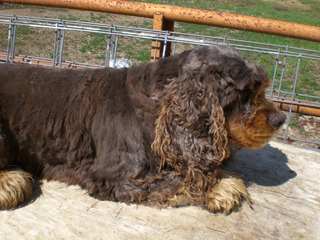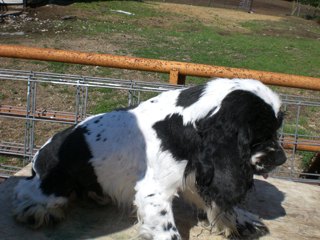 The chocolate cocker is Molly, my mom and the black & white parti is Joker, my Dad.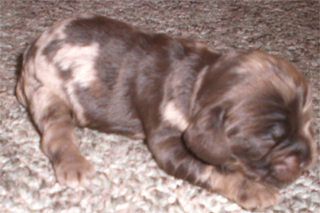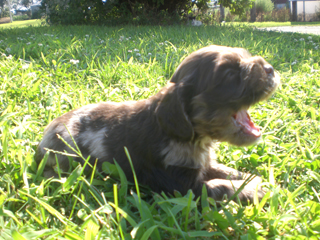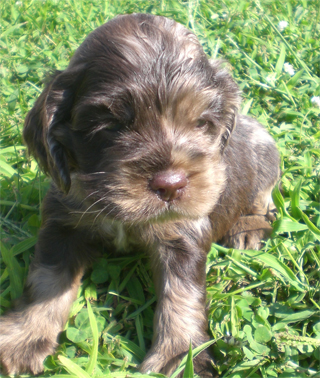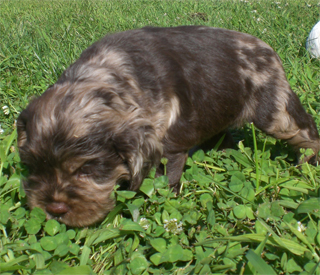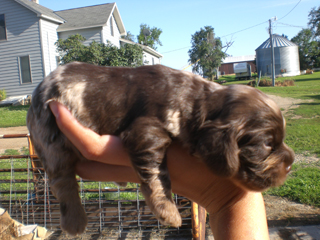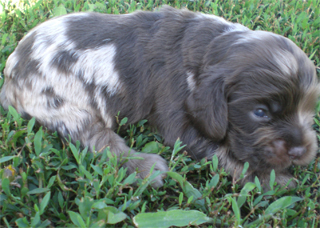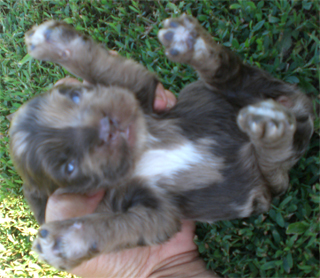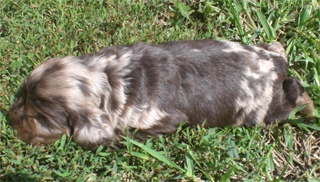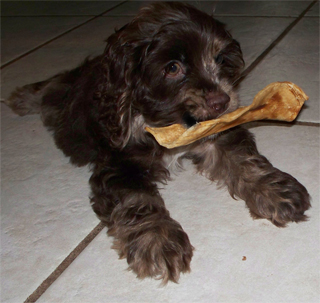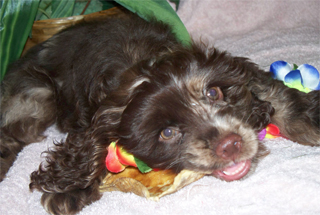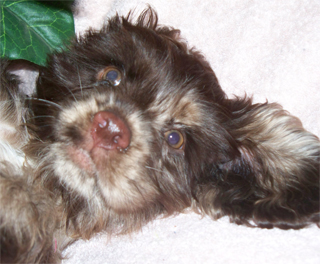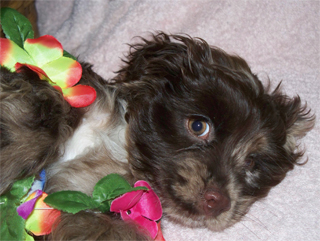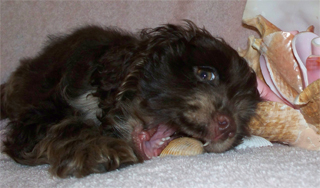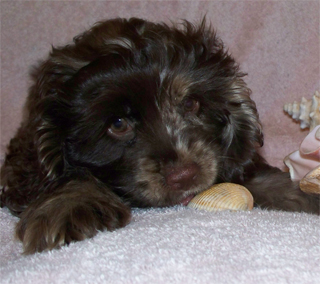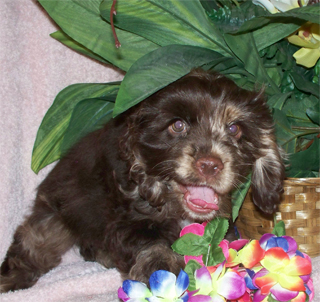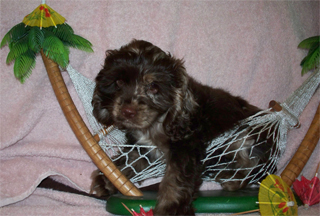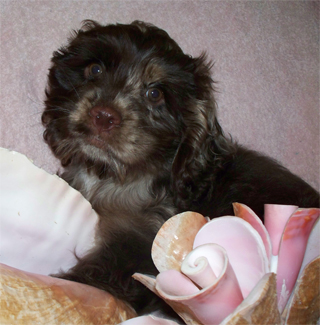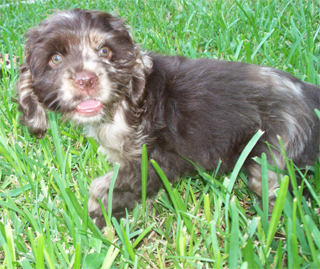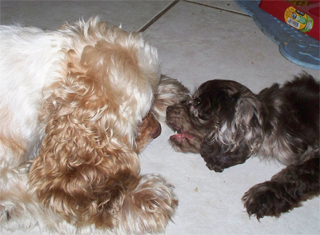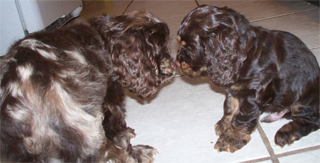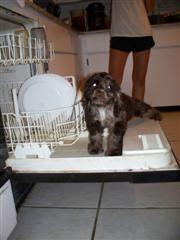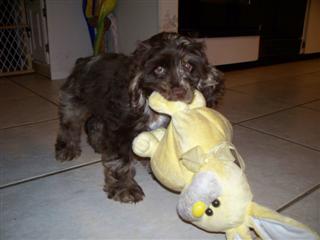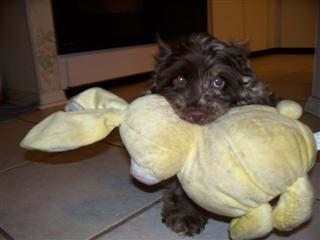 I met Willow for the first time, we'll be great friends. And pictured here with one of our own puppies, Cinco from Jasmine and Coco. Wouldn't they make great puppies together!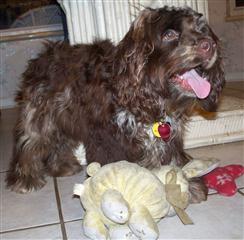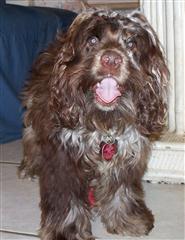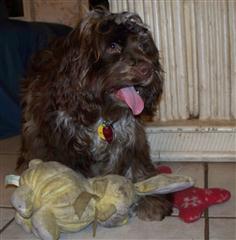 Shown above, I'm 7 months old now! My coat is very wavy now..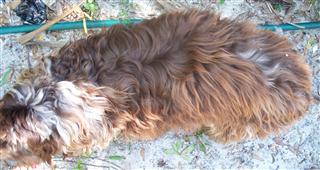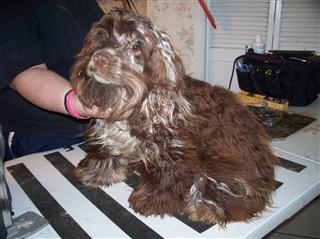 LeiLani pictured above at 9 months, just before her first summer cut!!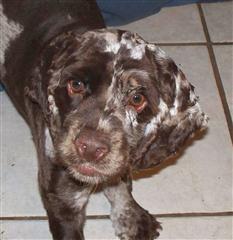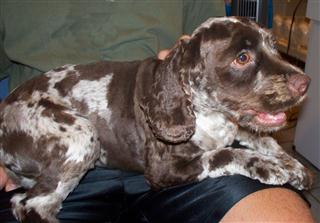 Look - no hair! Hey, there was a puppy under all that fur!!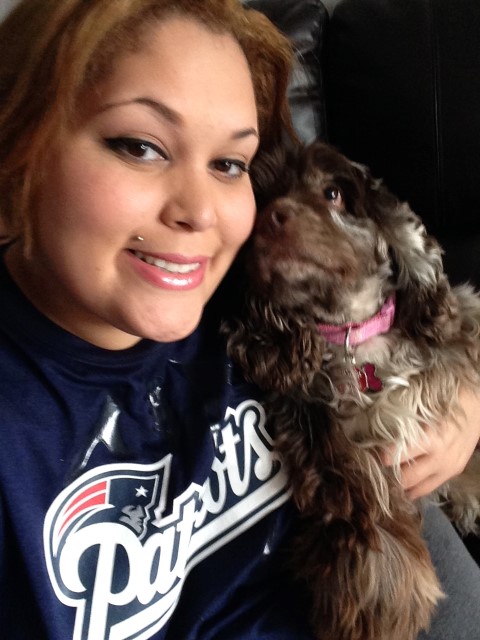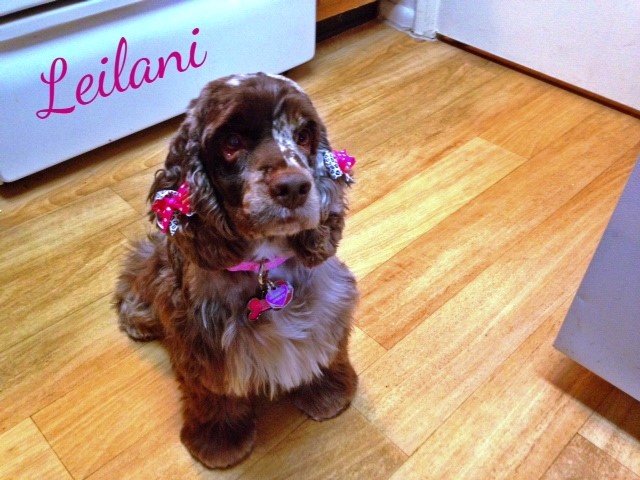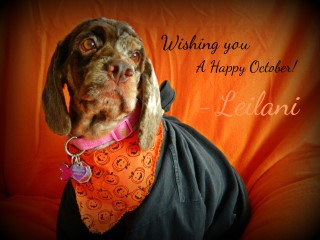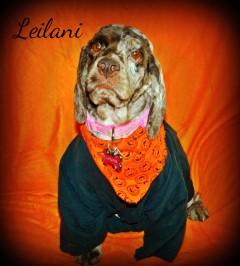 LeiLani found a home with the Taft Family!