Welcome to OrlandoCockers.Com
All our Dogs and Puppies are AKC Registered.
Princess Karma Carpe Diem - "Karma"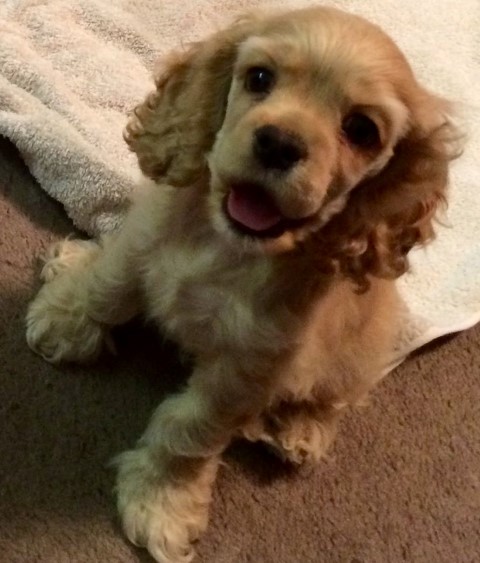 Hi, I'm Karma! I was bred by Michelle Guidry of AACSLA in Louisiana and born on August 3rd, 2015. I'm a beautiful solid buff cocker, aren't I cute?? But don't turn your back as I love to steal things and run off with them when no one is looking! I am such a happy and loving little girl. I'm owned by Evelyn Garza in Spring Hill, FL. Her daughter Mackenzie is a wonderful 'Mommy' to me, teaching me right from wrong (I'm not supposed to eat the homework?) and cuddling with me at bedtime each night. I have an amazing championship pedigree! Karma only had 2 litters - then her owner has decided not to breed her anymore. She was retired in 2018.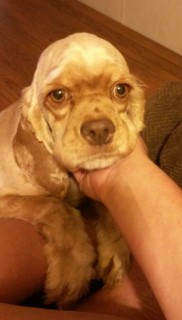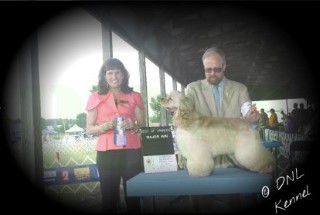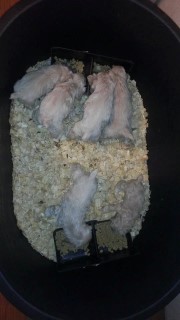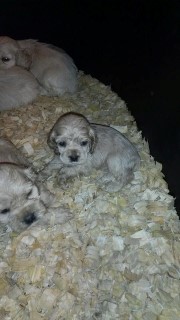 My mom is Lola and my Dad is Ruger, both buff cockers. My Dad is an AKC champion and one heck of a good looking guy! I was in a litter of 6 and I was the only girl!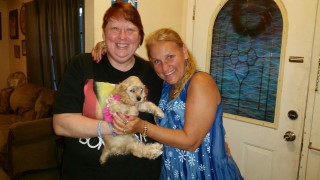 Karma arrives in Florida. Pictured above are Evelyn and Sandy with this beauty!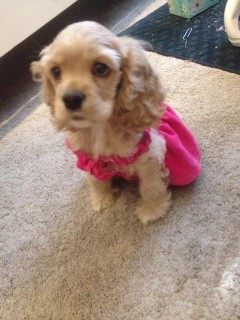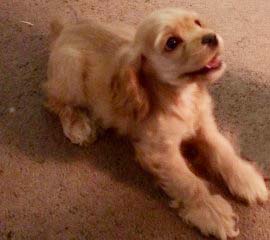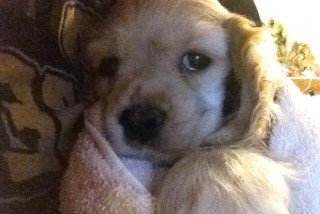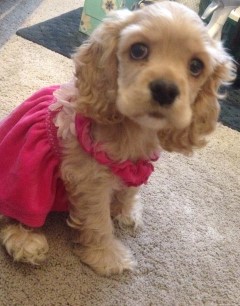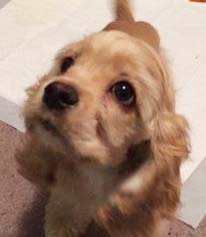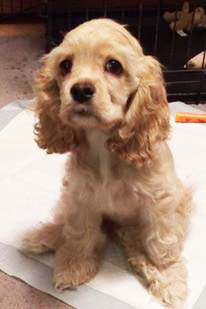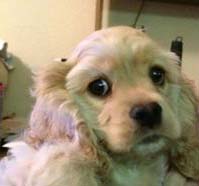 Don't I look adorable in my pretty puppy dress?