Welcome to OrlandoCockers.Com
All our Dogs and Puppies are AKC Registered.
Sir Charles Rodriguez - "Charlie"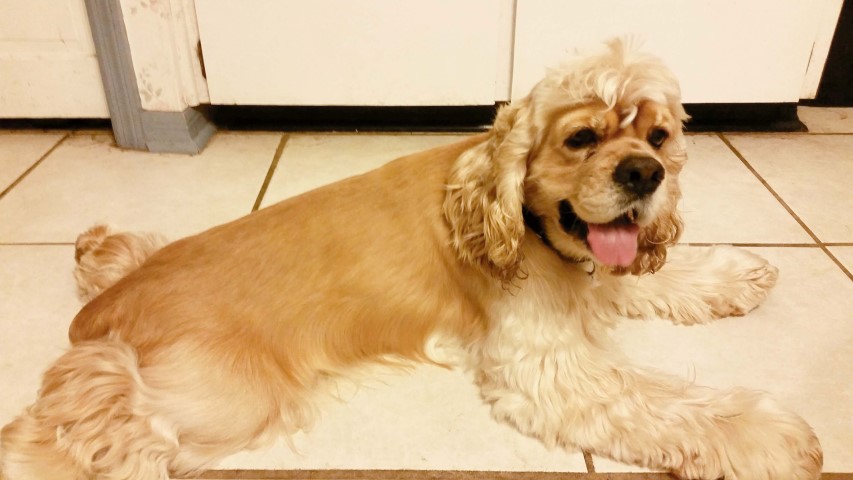 Charlie is one of our past puppies, what a beautiful buff boy! His mom is Chloe from Huckleberry Hollow Kennel in Texas and his dad is Taz from Pennylane cockers in Wisconsin. His birthday is 11/27/13. Chloe is a St. James cocker (Brazilian line) which are truly stunning! Charlie is owned by our friend Evelyn Garza who lives in Spring Hill, FL. Charlie will be used as a stud with some of the girls at Orlandocockers to continue the St. James line.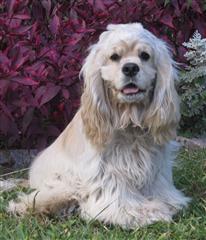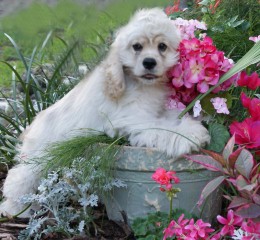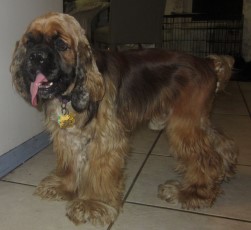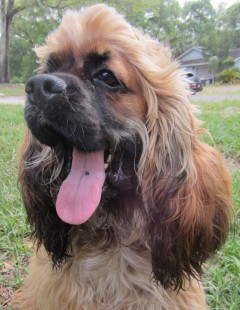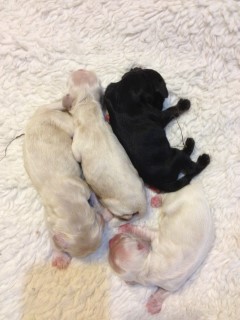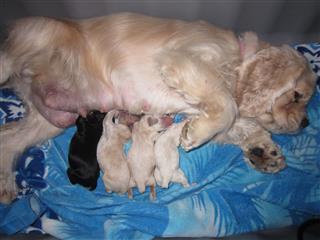 Pictured above are my mom Chloe, my dad Taz and my litter mates.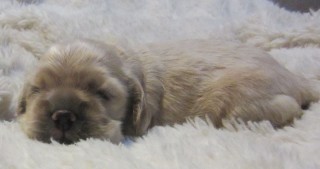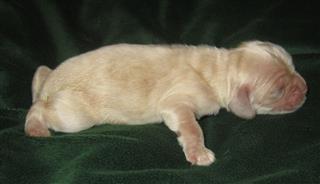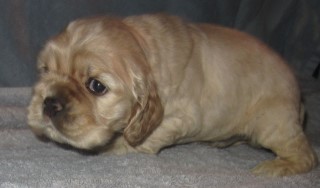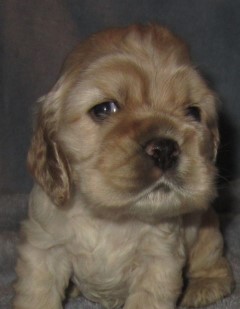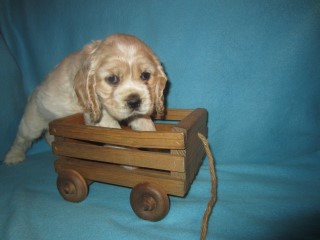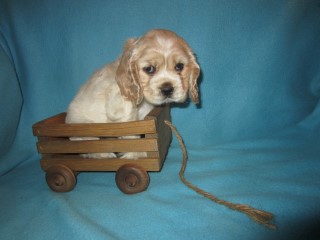 Above, newborn puppy, 4 weeks and 6 weeks old.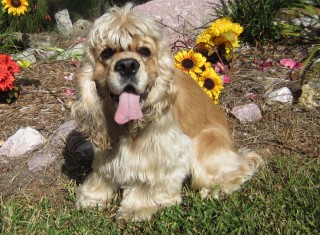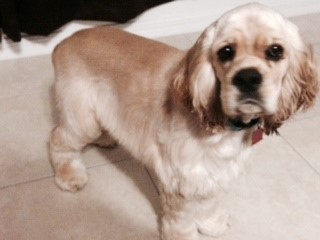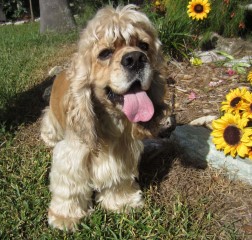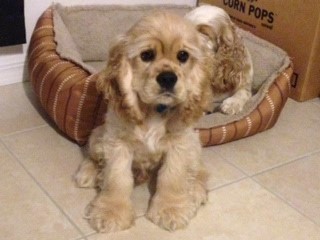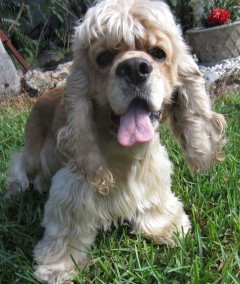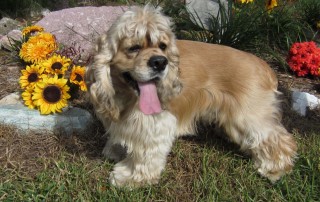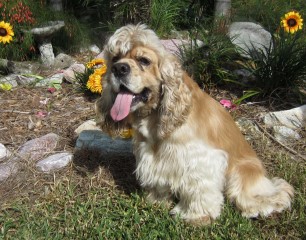 I love to run just as fast as I can so you chase me! I have some stuffed animals that I carry in my mouth all over the house. I love to be scratched and babied! Above at 18 months old.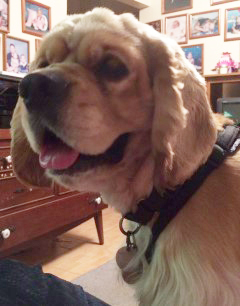 3 years old