Welcome to OrlandoCockers.Com
All our Dogs and Puppies are AKC Registered.
Bailey was born in August 2009 in Georgia. Her full sister is Willow. Both of the pups were flown home with Sandy and did wonderful on the plane! Their Dad is a black and white parti and their mom is buff. Bailey's coat is very thick and curly. She has the liver gene which gives her the brown nose and green eyes. She is a bit larger than her sister and she loves to play tug with her all day long. Bailey retired because she truly did not like the breeding process! She happily retired early and being spoiled now...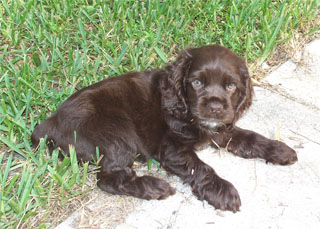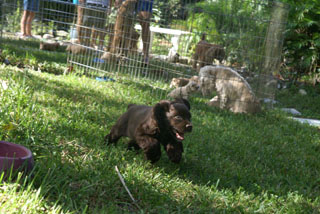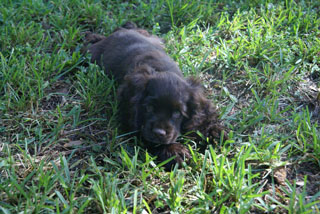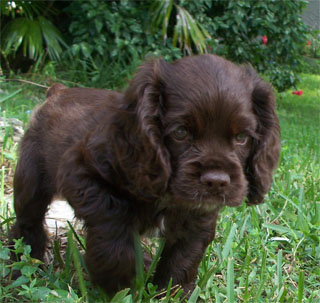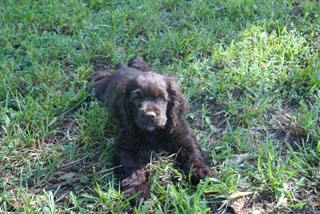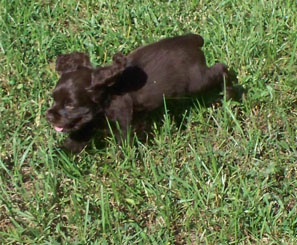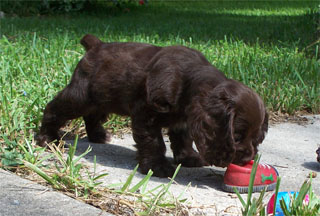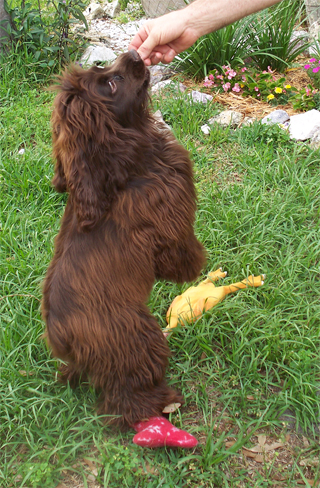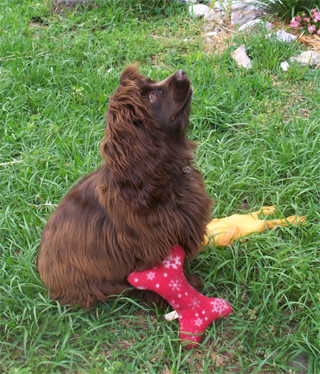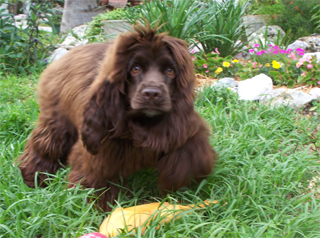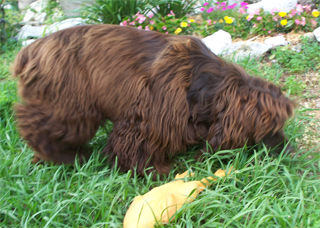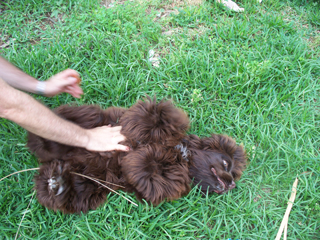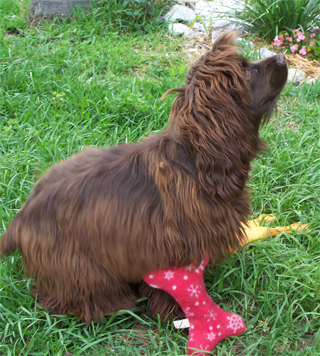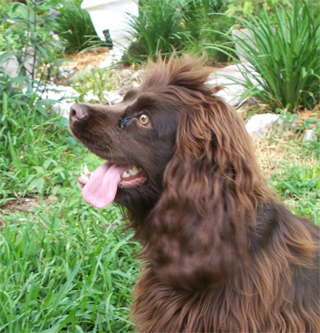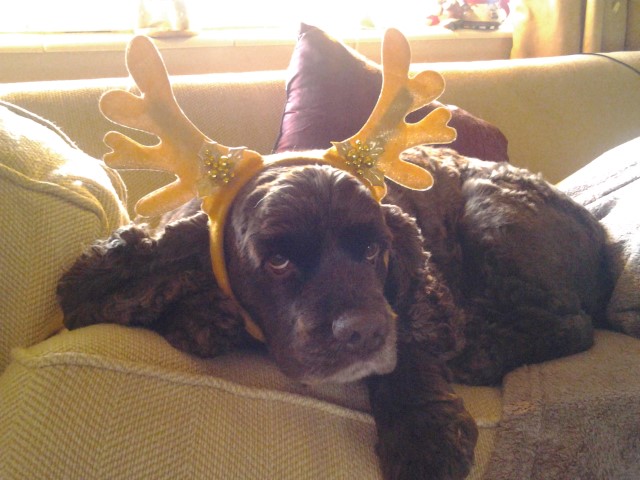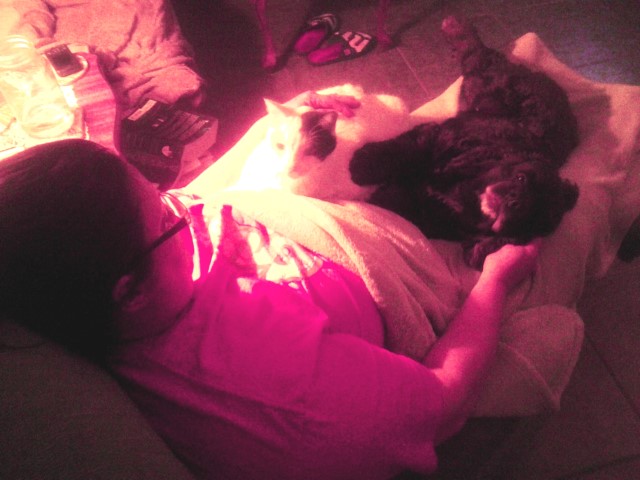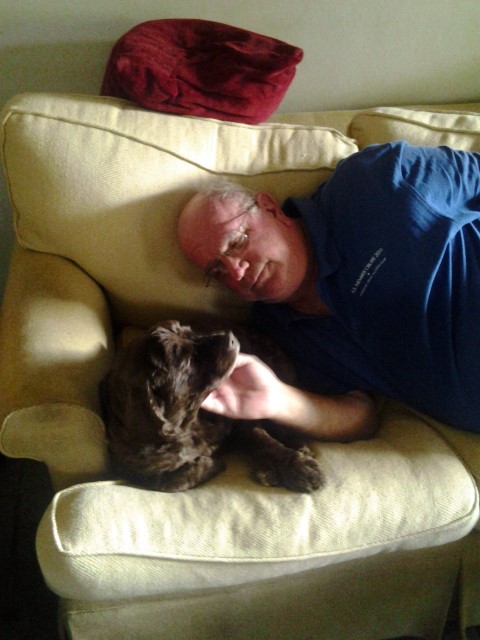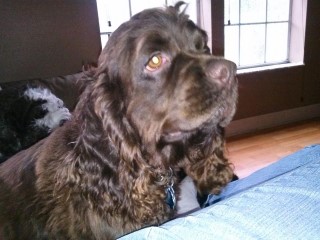 Bailey's retirement home with Barb and Brian