Welcome to OrlandoCockers.Com
All our Dogs and Puppies are AKC Registered.
Everyone Loves the New York Yankees - "Yankee"
Yankee here - born and raised at good 'ol Orlandocockers since 9/10/18. I am a super rare and georgous chocolate merle cocker with tan tips. And I have 2 beautiful blue eyes! Watch out girls, I'm going to be a heart breaker! Gee, can you guess who my favorite baseball team is?? Yankees of course! I'm playful, loving and fiesty! Loves to run around and go on car rides. And cuddling with my new Mommy is the best!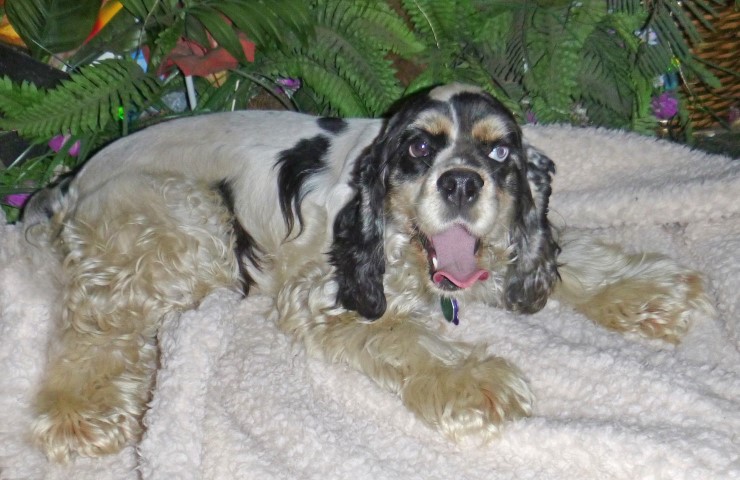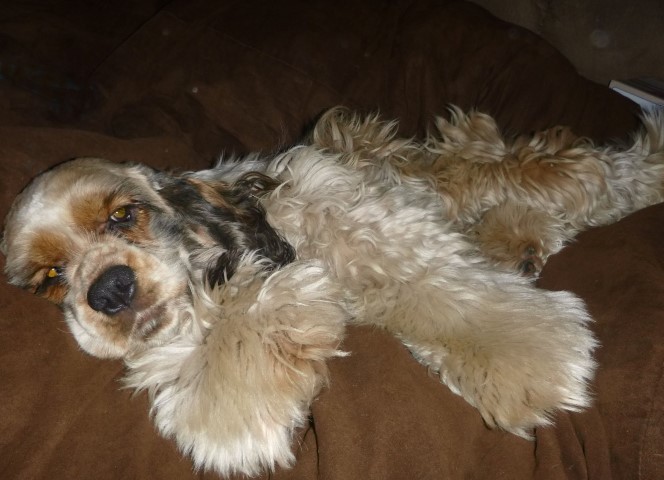 That's my mom on the left - "Nothing but Blue Sky" (Blue) and Dad "The love Bandit" (Bandit). I come from reall good genes!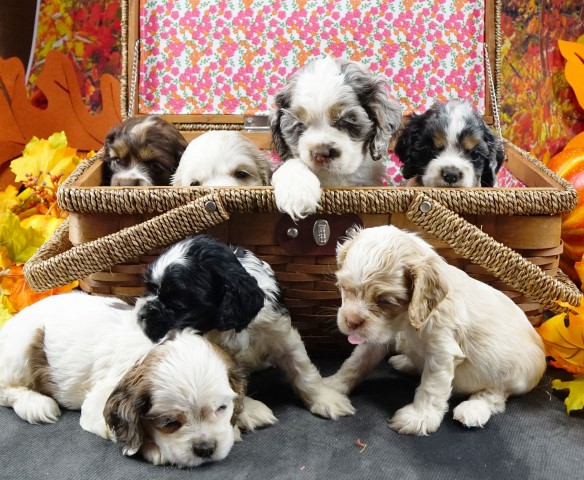 This is my brothers and sisters - and I was the only one posing in this picture - what a ham, eh?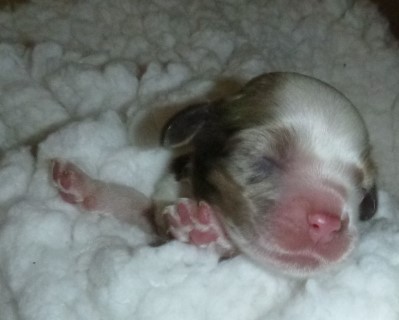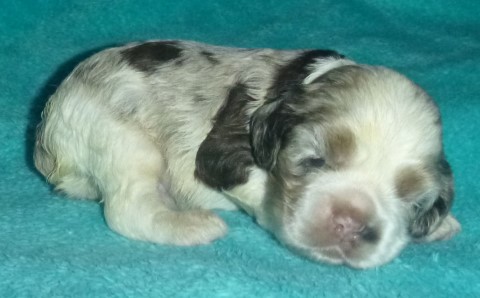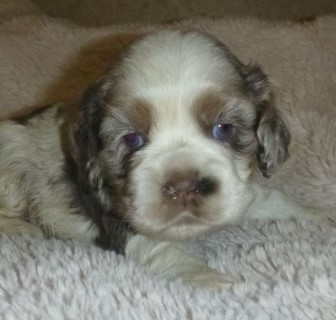 Pictured above - newborn, 2 weeks old and 4 weeks old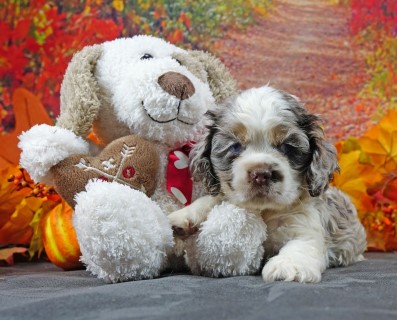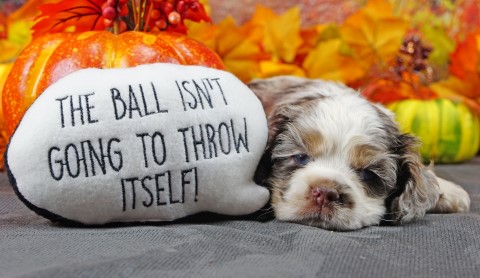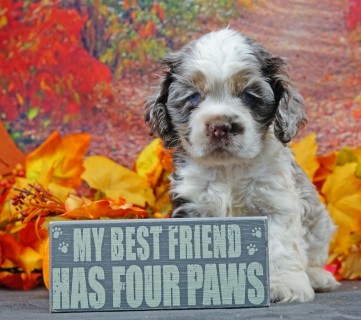 Above at 6 weeks old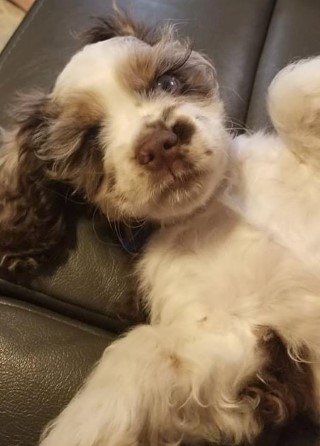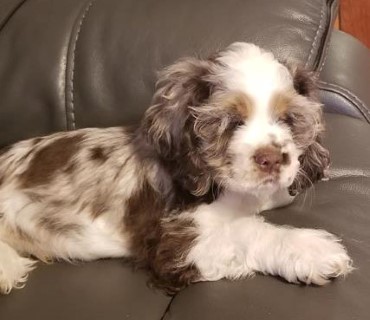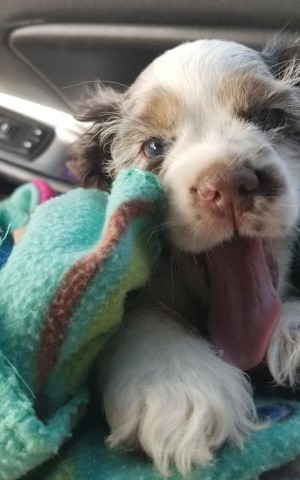 3 months old...
It will take awhile for me to grow into my destiny - to be a beautiful stud from some lucky girls. Until then, I will chew on anything I can and give lots of kisses to those who come near me!