Welcome to OrlandoCockers.Com
All our Dogs and Puppies are AKC Registered.
Annushkah's Tennessee Walker - "Walker"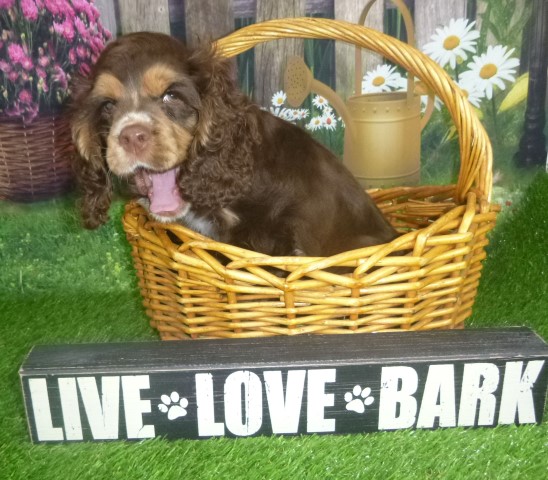 Hey ya'll - Walker here! I joined Orlandocockers in July of 2017 from Sherri Hyder in TN - I'm a full brother to Skye, and a nephew to Bandit! My birthday is April 27, 2017. I will be a new Stud once I'm a year old. Plans are for me to meet the chocolate girls (who are all from different states than TN and not related to me in any way!). I'm such happy, bouncy puppy - very intelligent and I love everyone I meet! Stay tunned for more pictures on me as I grow!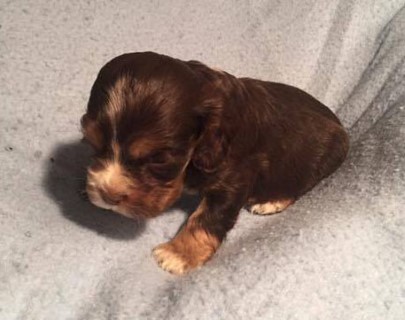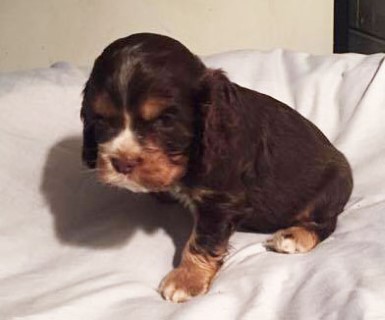 Shown above - 2 weeks, 4 weeks and 6 weeks old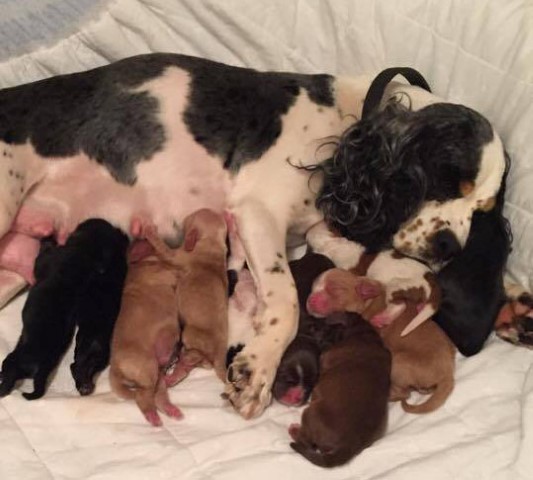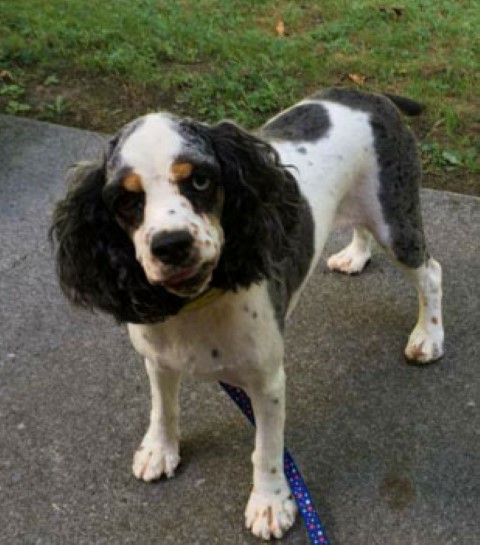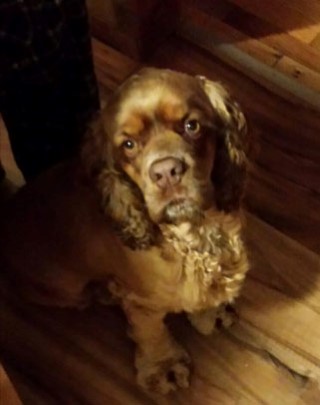 Above - my siblings (there were 10 in the litter!), Mom Skye who is a blue merle parti and Dad Oscar, a chocolate sable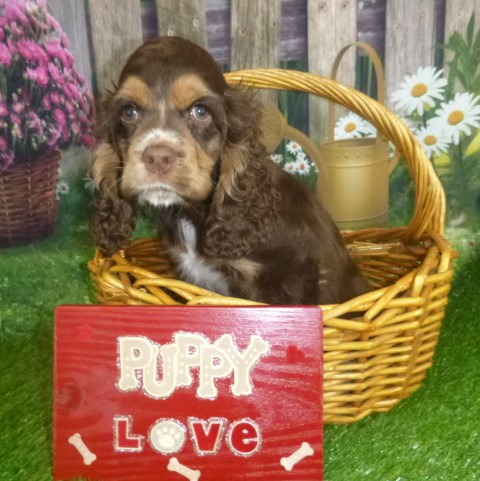 I'm 3 months old in the picture above.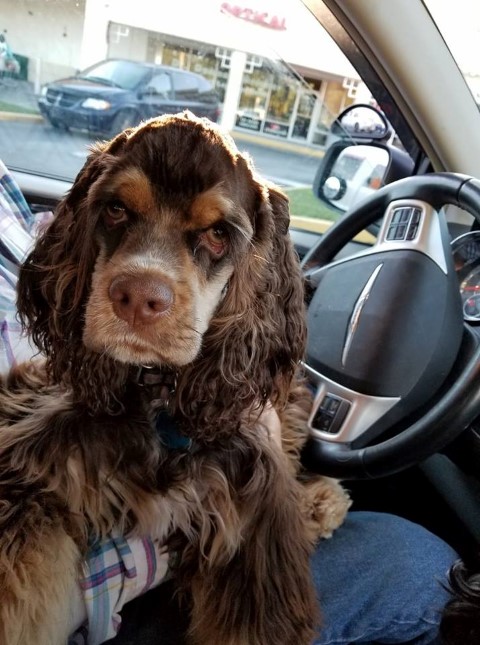 above taken at 8 months old - December 2017