Welcome to OrlandoCockers.Com
All our Dogs and Puppies are AKC Registered.
Tiffany is now retired. She came from Suwanee Cocker Spaniel breeder in Florida. Tiffany was the shortest of our cockers, and absolutely loves to sit in your lap and be hugged. She is a true water dog, even going in our pool in cooler weather. She has a soft straight coat in buff with white markings on her face and chest.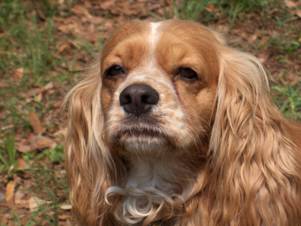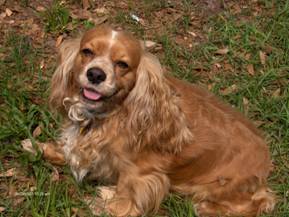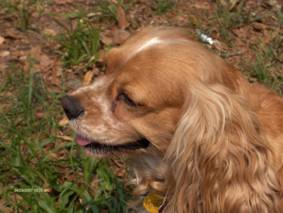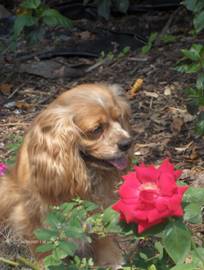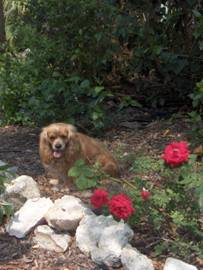 She retired with a couple - their son adopted one of her puppies several years ago - River. You can see their picture together below. Below are pictures up to age 14 - we miss you Tiffany!