Welcome to OrlandoCockers.Com
All our Dogs and Puppies are AKC Registered.
Mr. Taz Man - "Taz"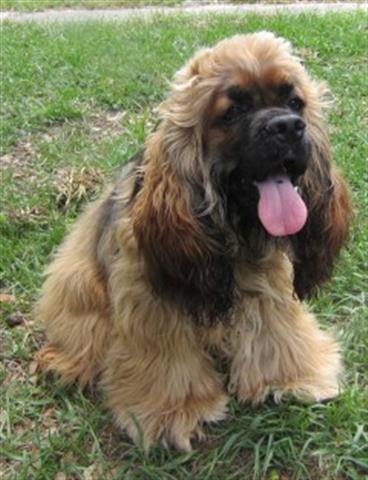 Taz is our current stud. He was bred thru Penny Lane Cockers in Wisconsin. He is a beautiful sable baby. He weighs about 22 lb. With his wonderful coloring, and pedigree which includes silver and chocolate, we hope he will produce pups in many colors!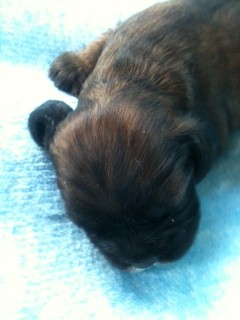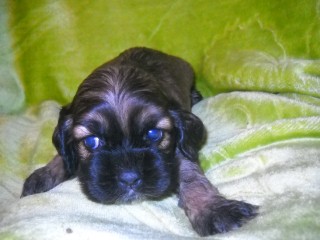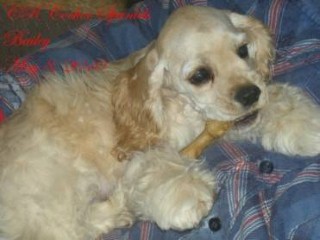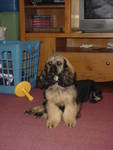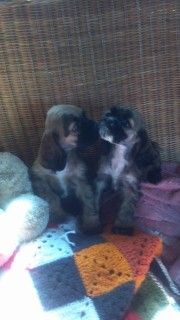 Here I am just a few days old, and then 4 weeks old. This is my Dad Frosty (silver) and my Mom Penny (chocolate sable). I also had a twin brother, shown here at 6 weeks old!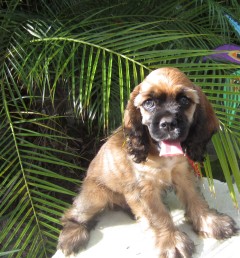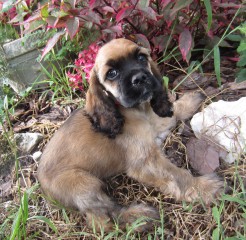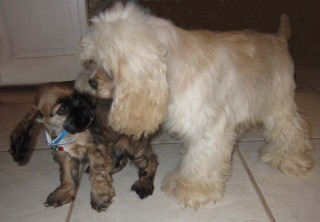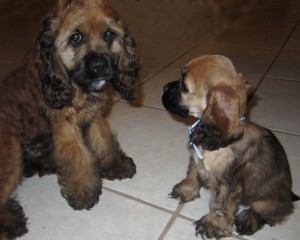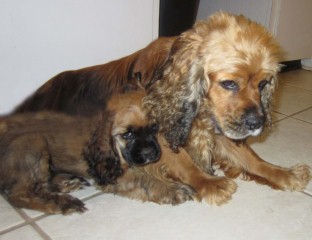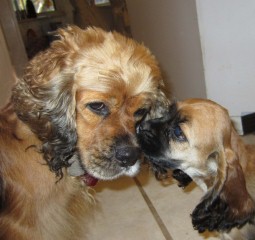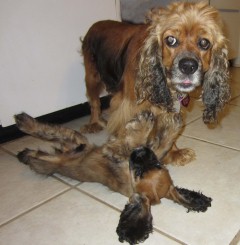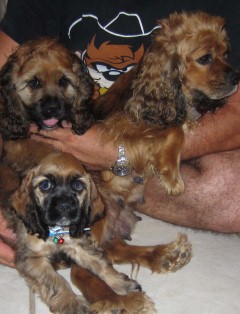 Just arrived home from the airport and meeting my new friends. Pictured here Taz is 2 months old, Chloe is 4.5 month, Roxy 3.5 months and Jasmine 4 yrs old.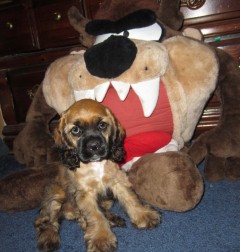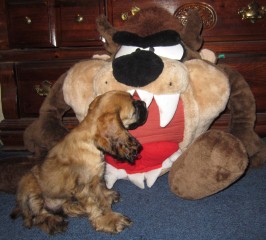 Meeting the big guy I'm named after!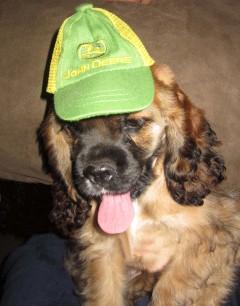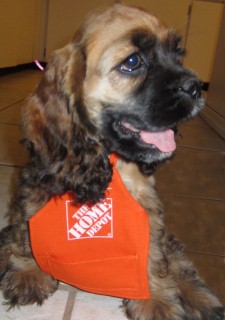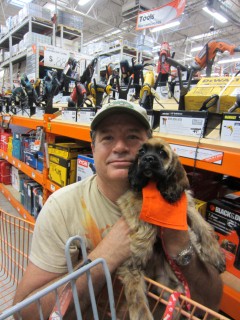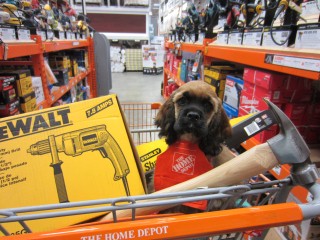 I love to go shopping at Home Depot with Dad - I even dress up for the occasion!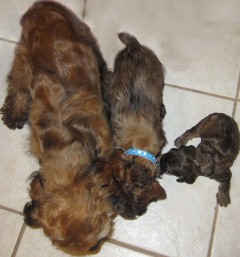 The above picture shows the difference in sizes of Roxy, Taz and one of Jasmine's 3 week old puppies - all sables.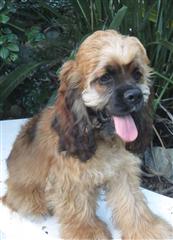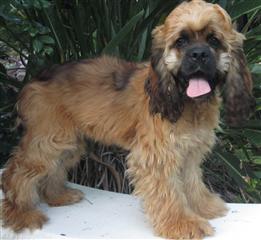 Pictured above, Taz at 6 months old.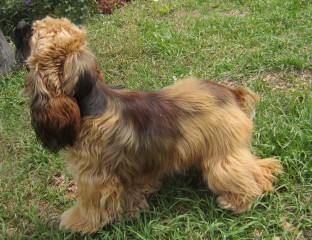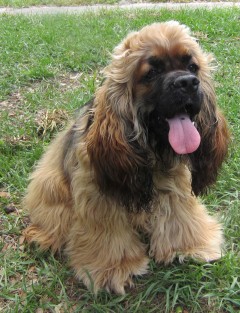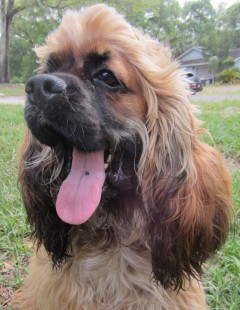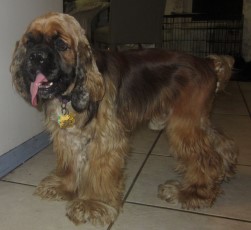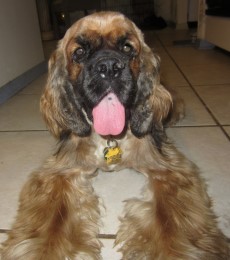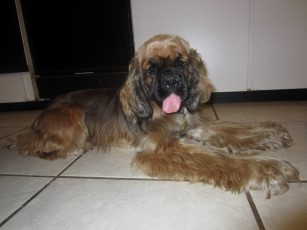 Taz turns 1! Yes, that is a black dot on his tounge, part of his sabling.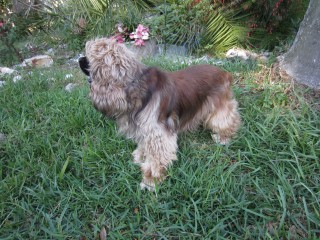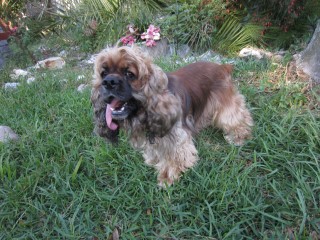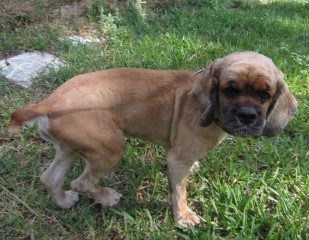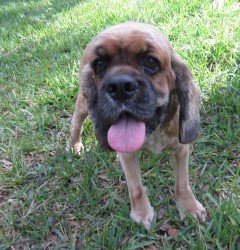 Too hot! Haircut time!