Welcome to OrlandoCockers.Com
All our Dogs and Puppies are AKC Registered.
Stella Mi Bella - "Stella"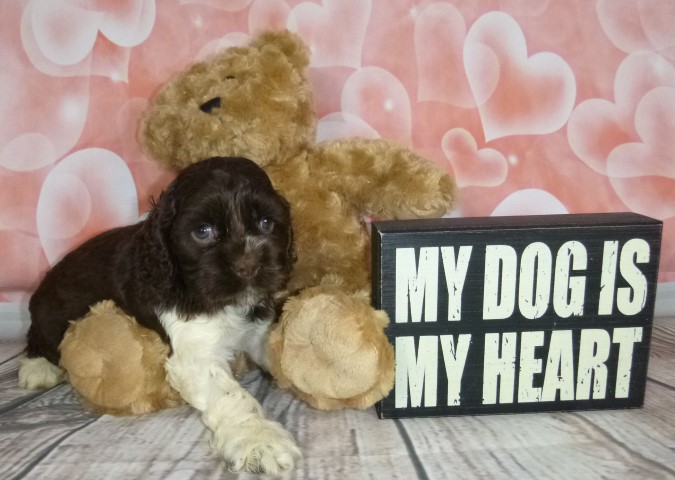 Miss Stella is an Orlandocockers original - her parents are Patty Patches (a chocolate parti girl of which she is a clone of) and Major (chocolate sable beauty). Stella is such a smart and affectionate girl - and so smart! Stella clearly communicates her feelings to you thru her eyes - letting you know how much love she has for you with them! Stella was born on April 18, 2016 - you can see pictures of her family below. I'll be a mom in 2017.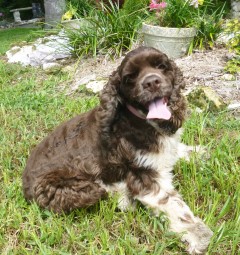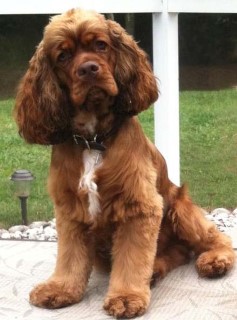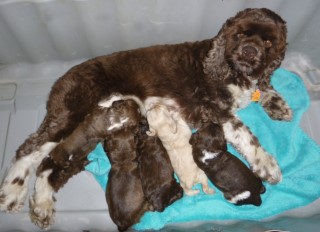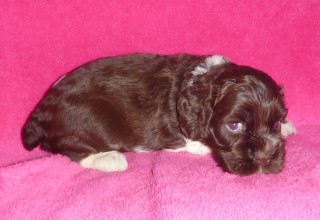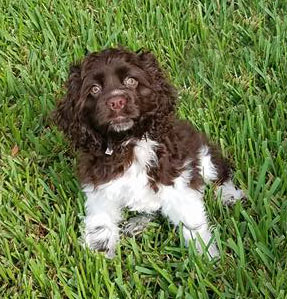 Pictured above in order: Mom Patty, Dad Major, litter mates, 4 weeks old and 12 weeks old!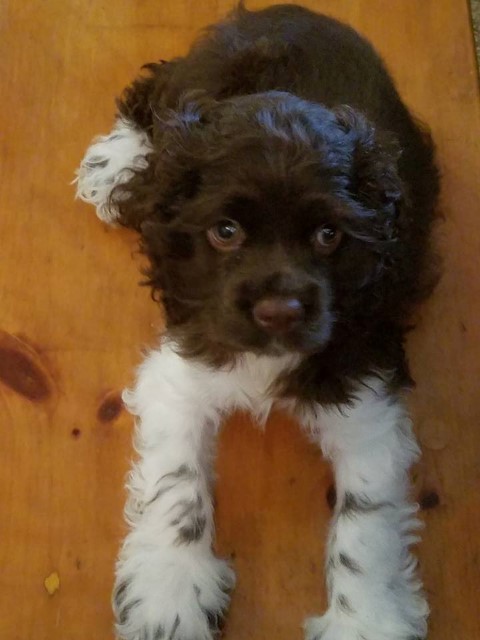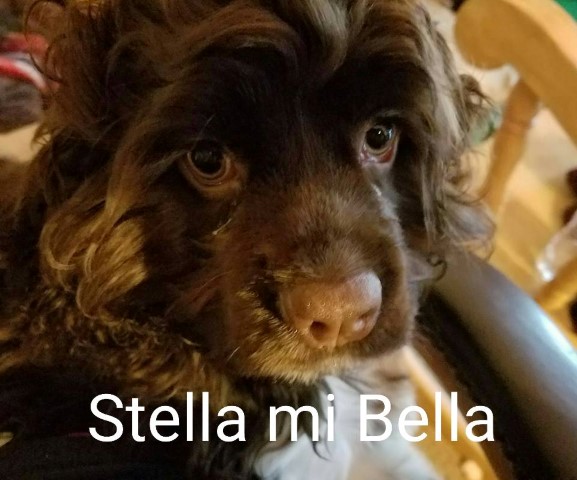 above - 6 months old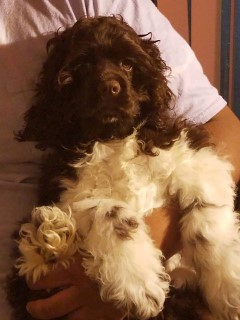 10 months old with Remy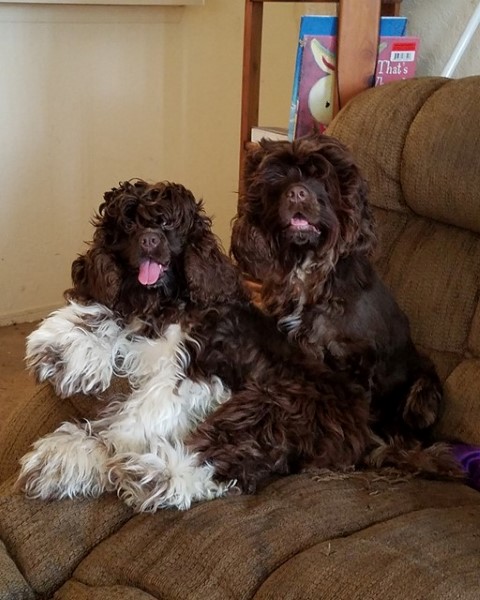 Stella and Remy, 18 months old