Welcome to OrlandoCockers.Com
All our Dogs and Puppies are AKC Registered.
Patches of Blue Skye - "Skye"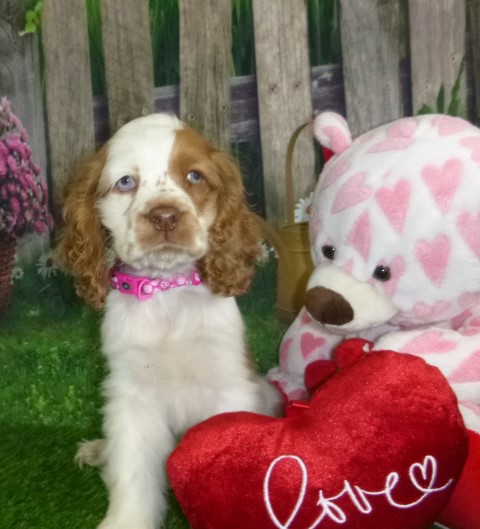 Skye's breeder is in TN - Sherri Hyder. Skye is a niece to our Bandit. She is a beauty - red and white parti with ice blue eyes! That is because she is also a merle! Skye lives with another past pup of ours - Charles of the Cape (you can find me on the males page). Skye's birthday is April 27, 2017. When I'm two, I will have pups with Charlie. Note that all of the dogs in the pedigrees of Skye and Charlie are from different states - no chance of inbreeding ever with Orlandocockers!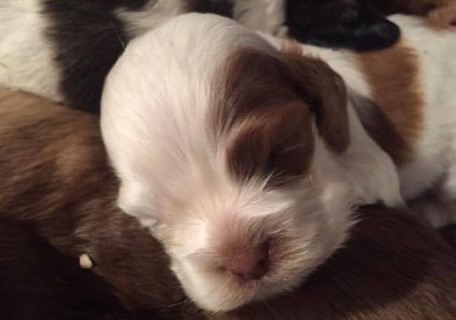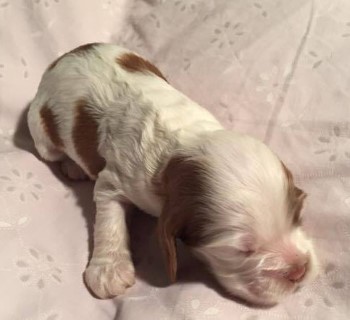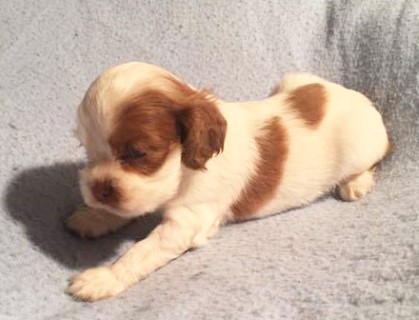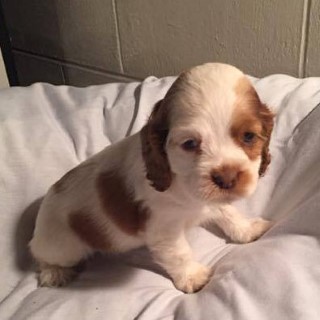 Pictured above, newborn, 2, 4 and 6 weeks of age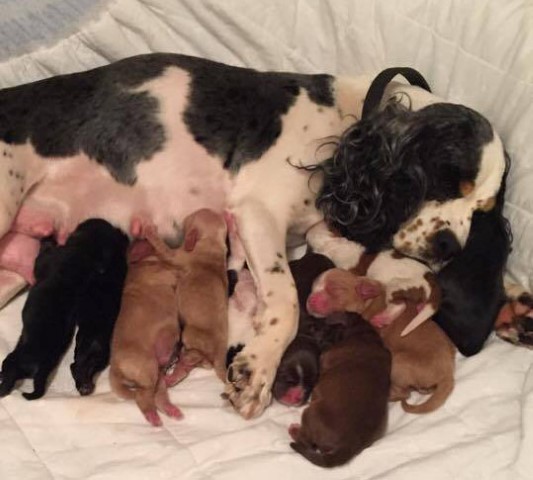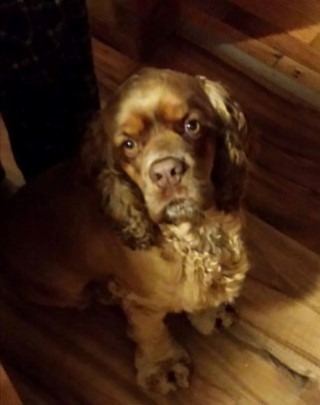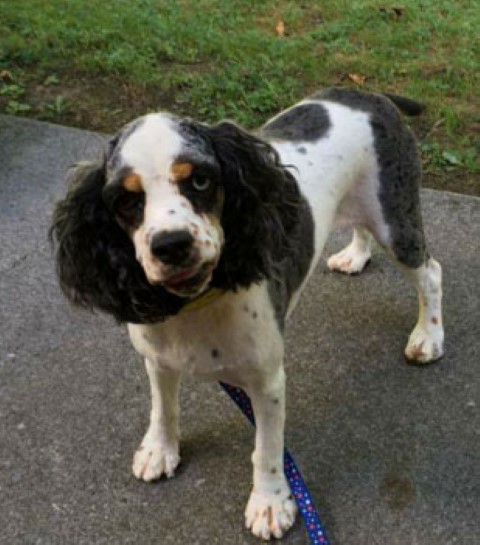 I have 9 siblings! My Dad Oscar is a chocolate sable, Mom Skye is a tan tipped parti blue merle.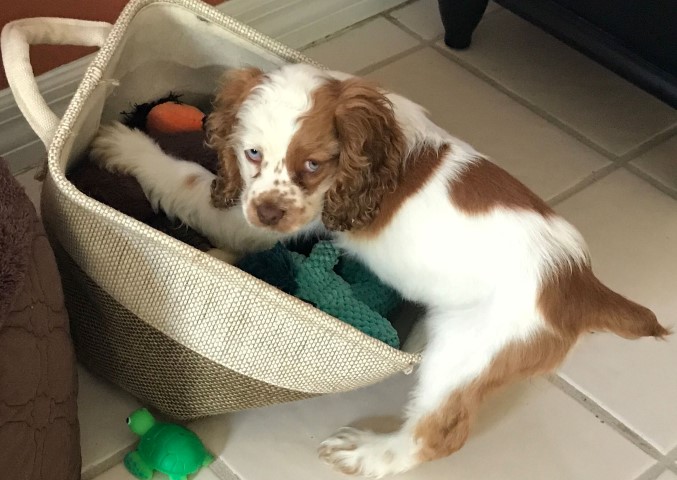 Shown above at 3 months old.