Welcome to OrlandoCockers.Com
All our Dogs and Puppies are AKC Registered.
Princess Roxanne Cherie - "Roxy"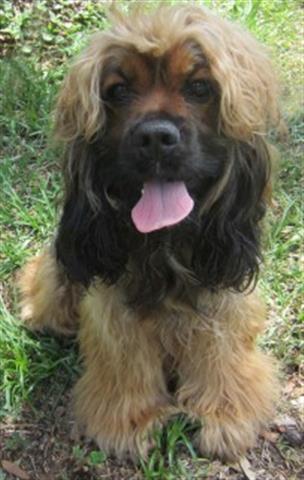 Roxy joined our family in June of 2012. She came from LKB Cockers in North Carolina. She is a sable cocker - having red as her main coat color with black highlights. Her coat will continually change thru her life. Roxy has such a sweet gentle personality and loves to play with Chloe, a silver puppy. Roxy retired at 6 years of age in 2018.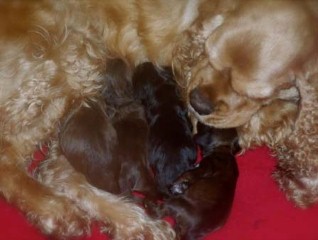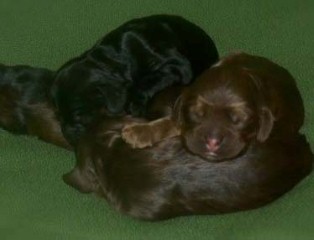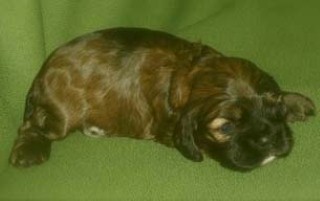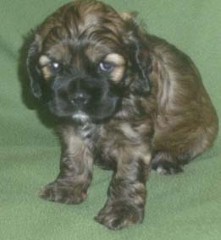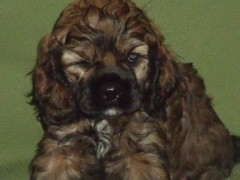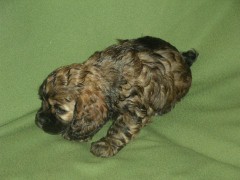 Roxy shown above just born and then at 2, 4 and then 6 wks old.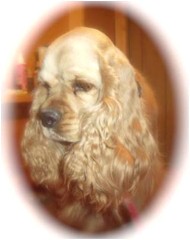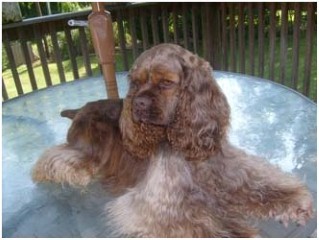 Roxy's parents - Matula is her mom who is silver, and Benji is her Dad - a chocolate sable.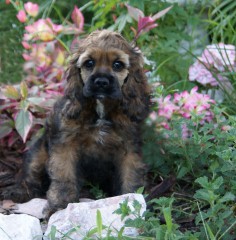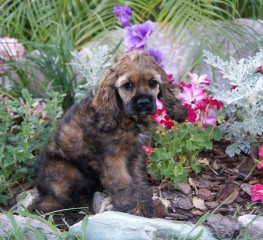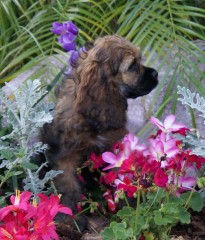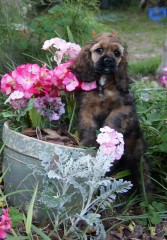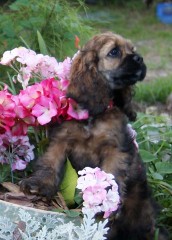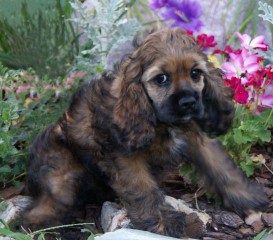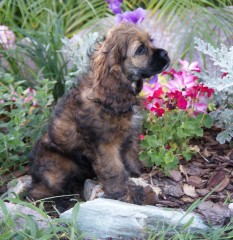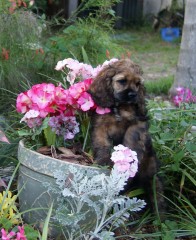 Roxy 3 months old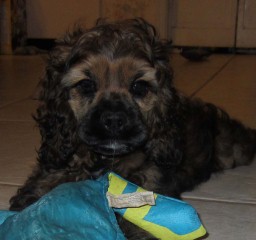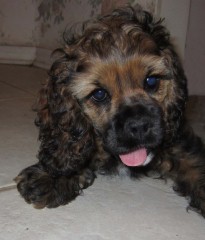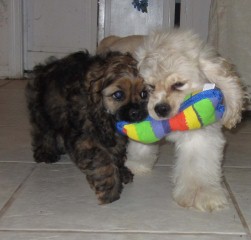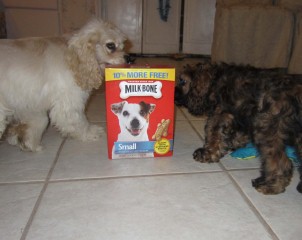 4 months old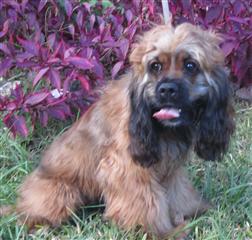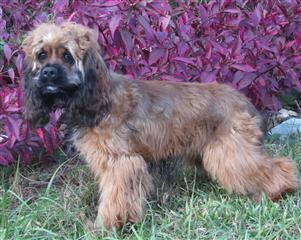 Roxy is 7 months old..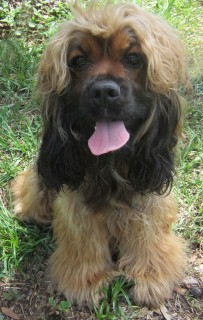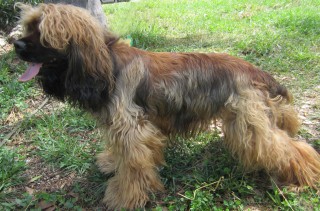 Roxy is now a year old! Many sables change their coat coloring thru their life. You can see her changes here.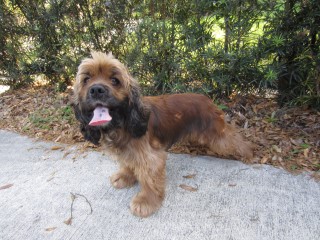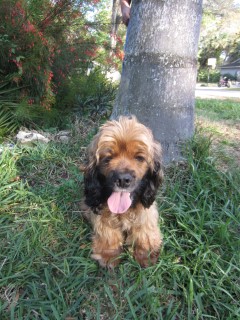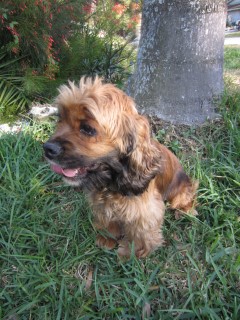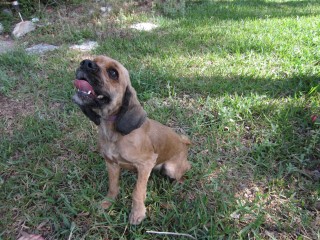 Roxy is 2 and a half - Hot Florida sun = Hair Cut!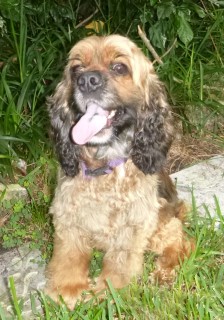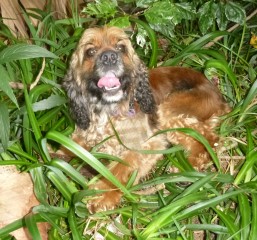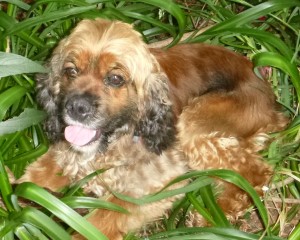 Our sweet Roxy at three and a half years old: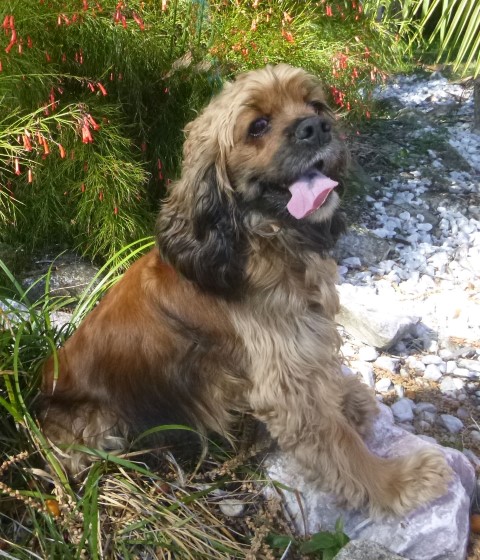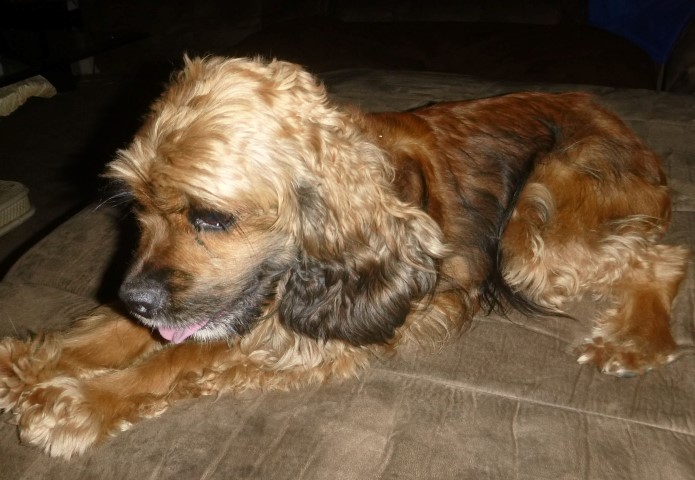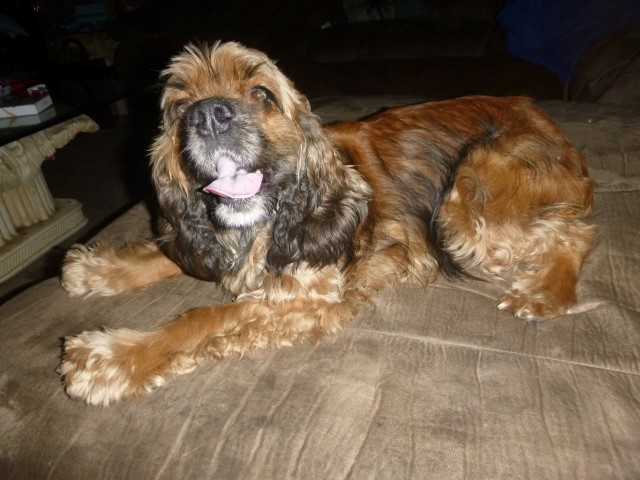 Roxy - below at 5 years old!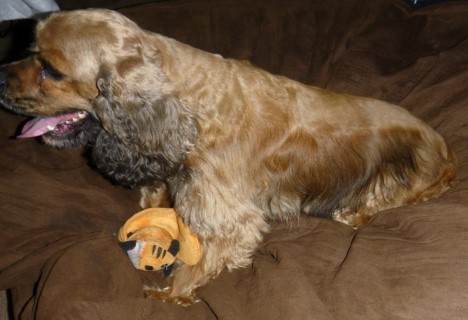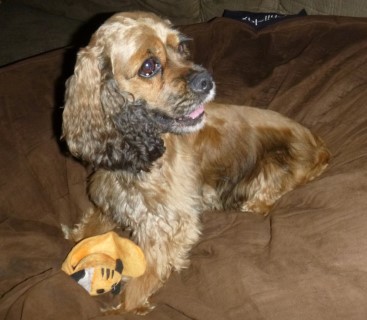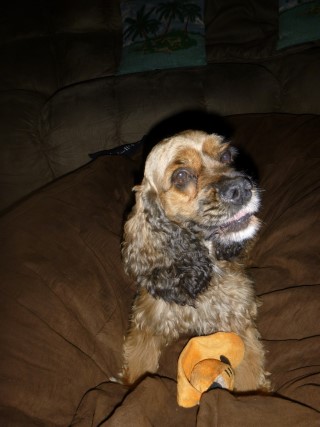 Roxy above 6 years old when she retired with one of our partners.