Welcome to OrlandoCockers.Com
All our Dogs and Puppies are AKC Registered.
Princess NaLani Kona - "NaLani"
NaLani is an Orlandocockers original baby born 8-11-19! Her Mom is Leia and her Dad is Bandit. She also has a full sister from the same parents - Mocha! Her coloring is amazing - a chocolate merle with tan markings. Just look at those eyebrows!!! NaLani loves to just sit on my lap for hours while I'm working on the computer. But when she gets outside, it is all about rolling and playing with our other toddles - Keiki and Chip! NaLani will be a future mom with Orlandocockers, but not until she is 2 years old.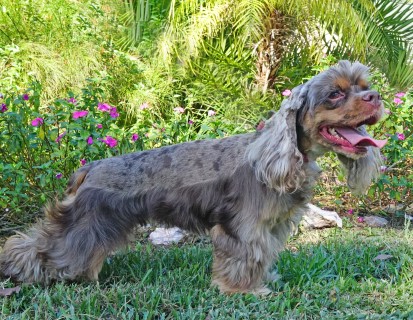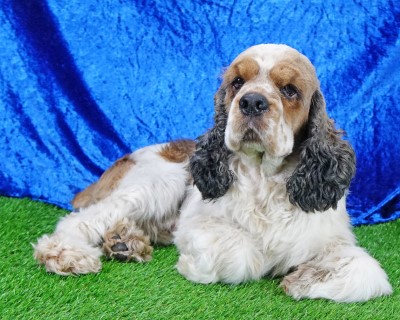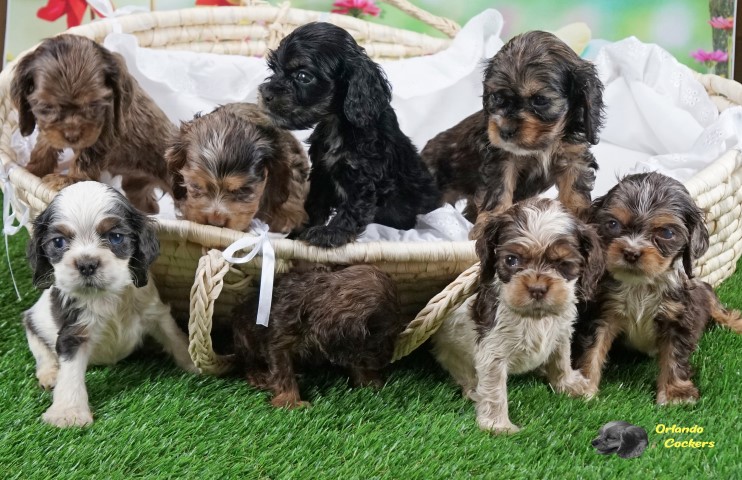 Above - my Mom Leia, my Dad Bandit, and all of my siblings from my litter!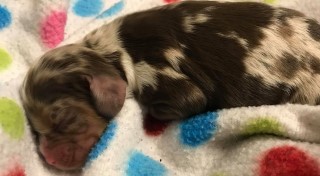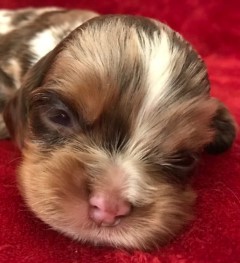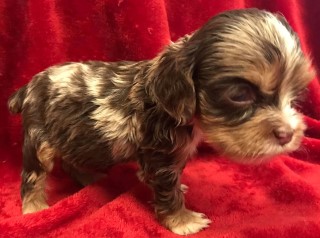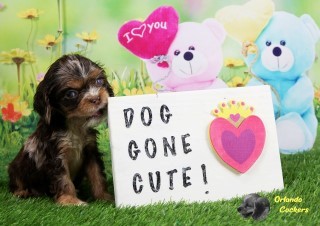 Above - NaLani as a newborn, 2 wk old, 4 wk old and 6 weeks old!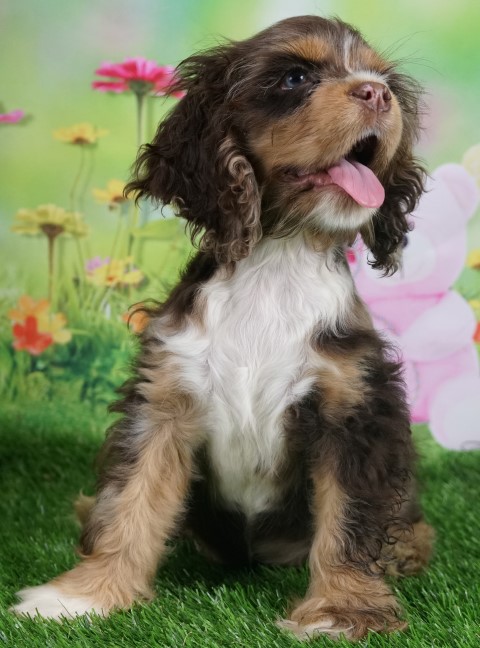 Three months old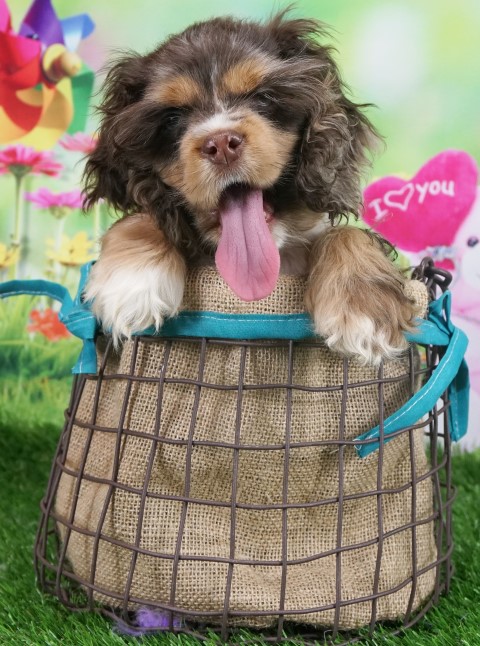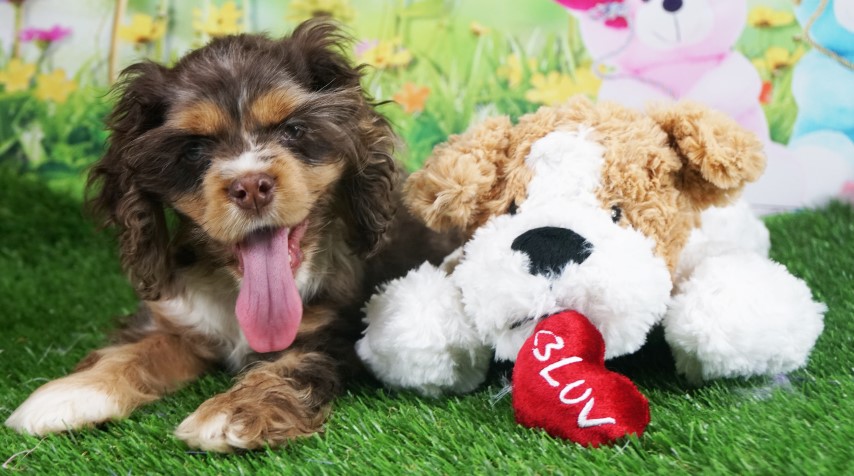 Am I adorable or what?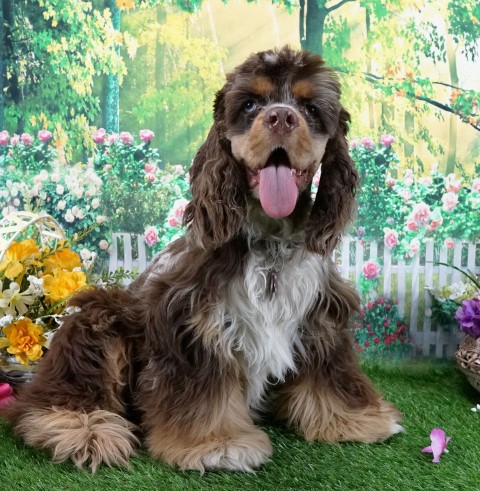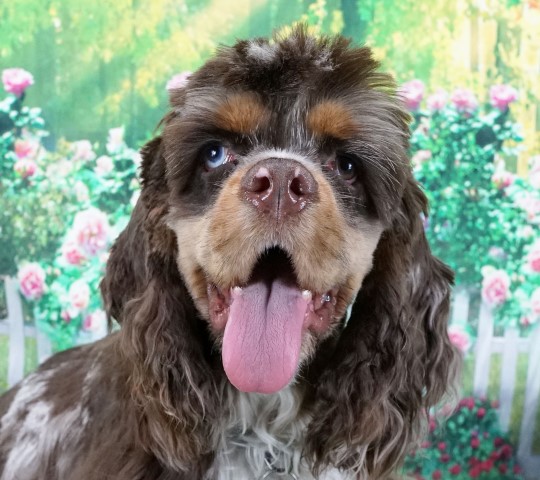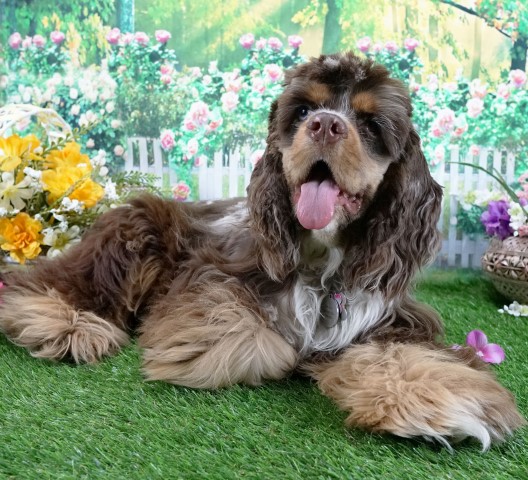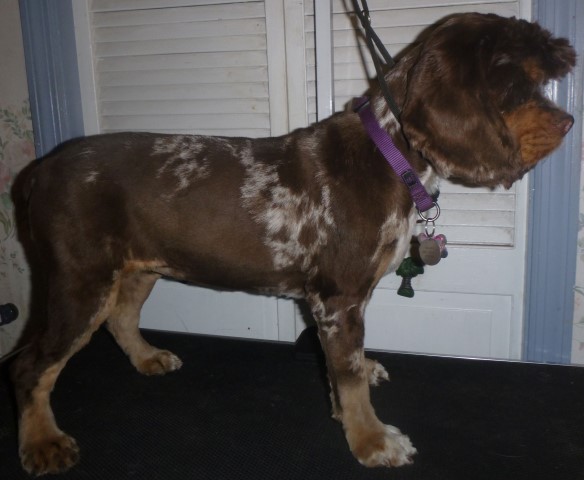 Above - 6 months old in her full coat and her Summer cut!