Welcome to OrlandoCockers.Com
All our Dogs and Puppies are AKC Registered.
Lexi is a sister to Bianca. She came from a private breeder in Florida. She is primarily white with buff and red markings. She loves having her back scratched, and will stand on her hind legs to allow you to scratch it for a long time! She loves to sit on the top step in our pool and watch the other dogs swim around her. Lexi had a difficult delivery and needed a c-section which caused an early retirement.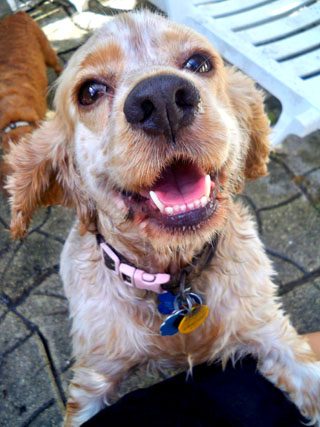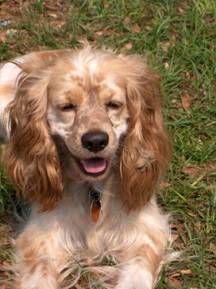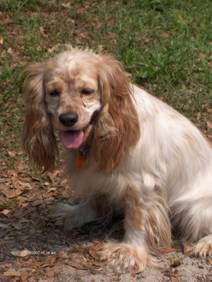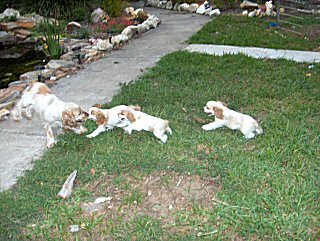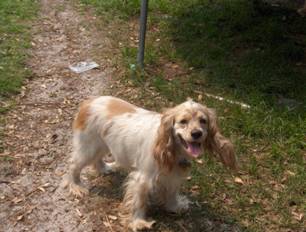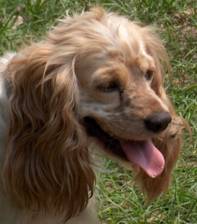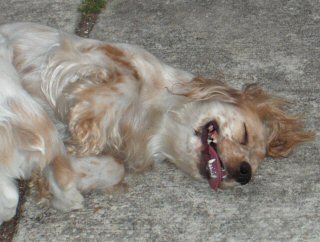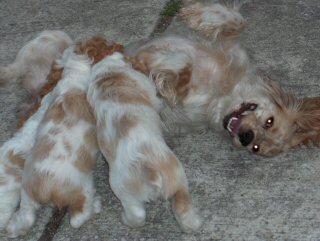 Lexi was adopted by Laura and her family. They also have a puppy from us - Lola! Lexi is so happy to have Lola with her..