Welcome to OrlandoCockers.Com
All our Dogs and Puppies are AKC Registered.
Kailo Kuuipo Oha - "Kailo"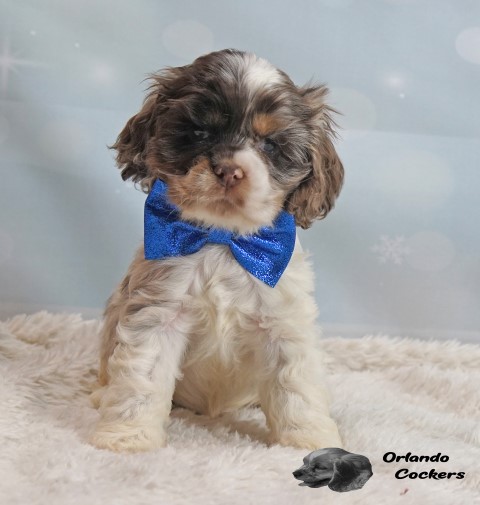 Aloha! I'm Kailo, one of the new kids on the block. I was born at Orlandocockers on 11/26/19. I'm a very unique chocolate sable merle - check out my back!!! Yup, I'm gonna be a heart breaker!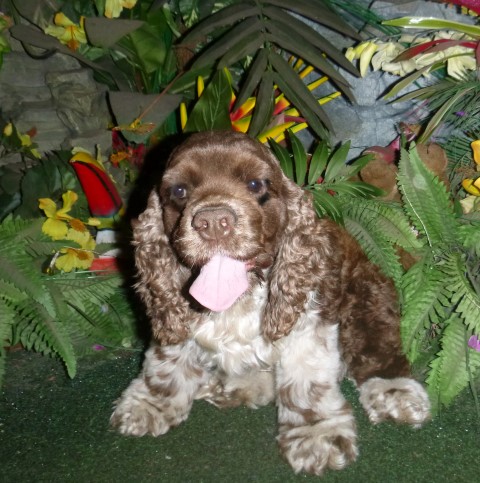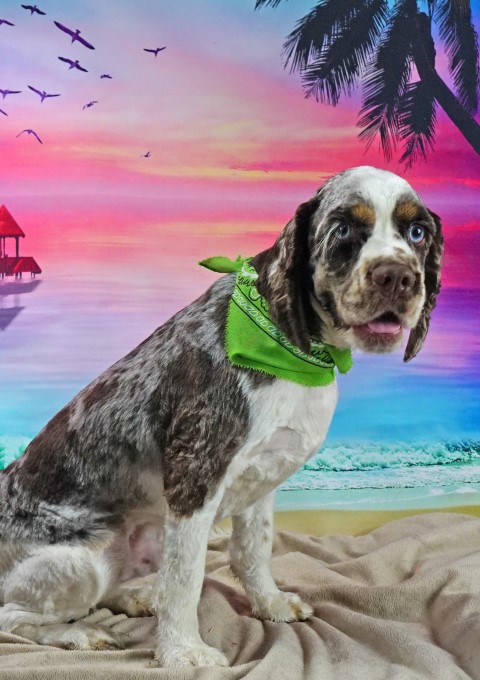 We are Kailo's parents - on the left is Mom - Patty Patches and on the right - my Dad Yankee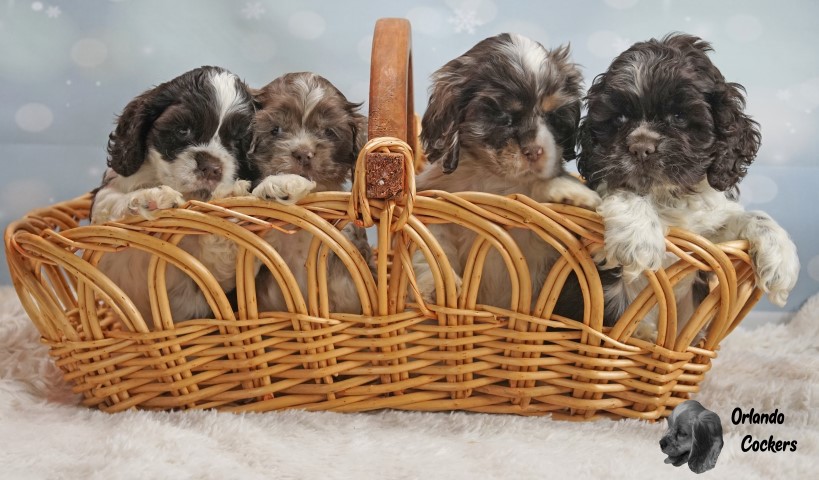 These are my siblings - we are all a cute bunch!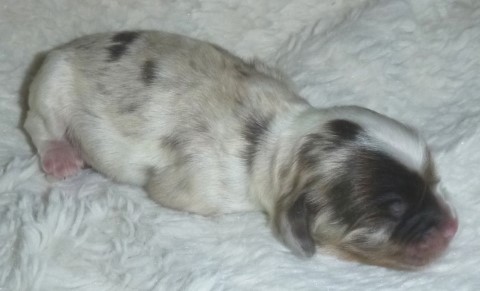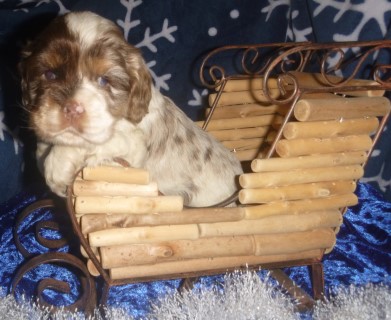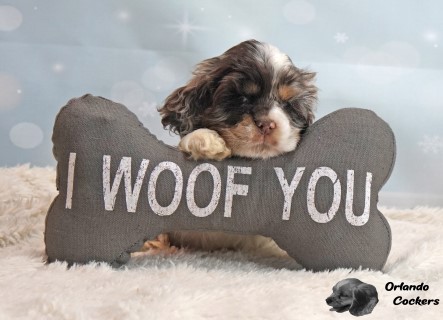 Above as a newborn, then 4 and 6 weeks old!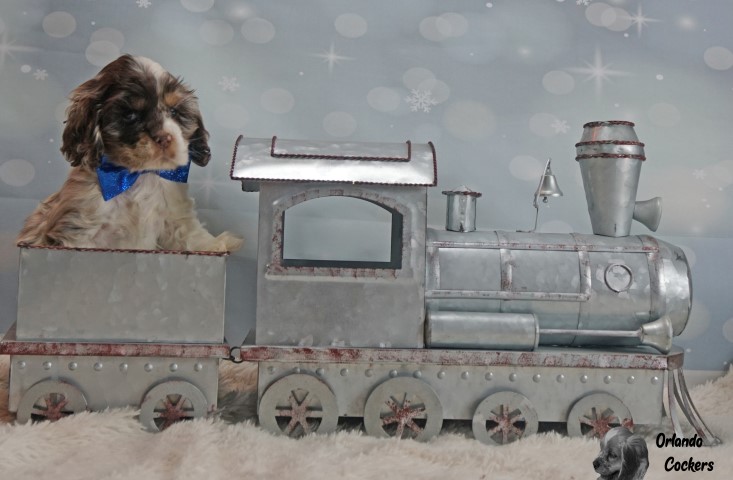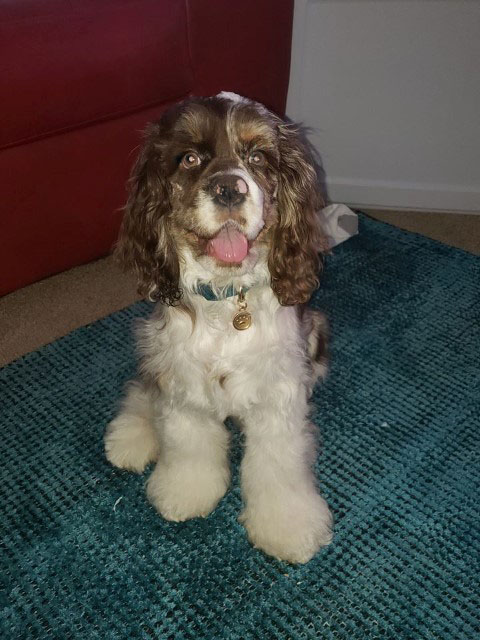 Kailo, 4 months old