Welcome to OrlandoCockers.Com
All our Dogs and Puppies are AKC Registered.
Dallas Dickinson "Dallas"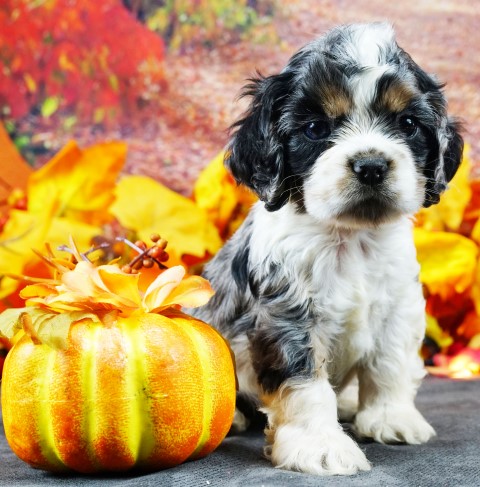 Hey, I'm the new kid on the block - Dallas. I was born here at Orlandocockers on 9/10/18 and I'm a beautiful parti blue merle with tan markings. I love to snuggle with both humans and my half brother Smokey. I'm always curious and love to run in the yard. I want to be friends with all animals and I'm winning them over!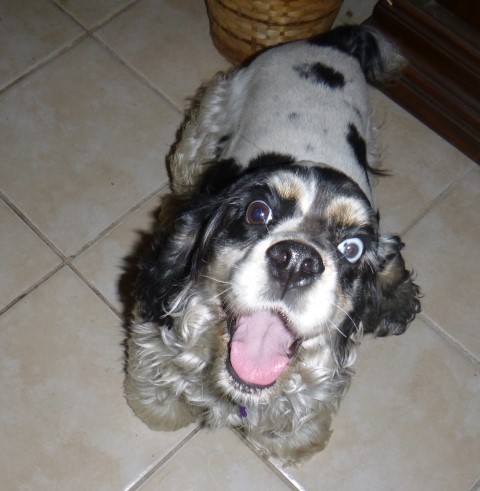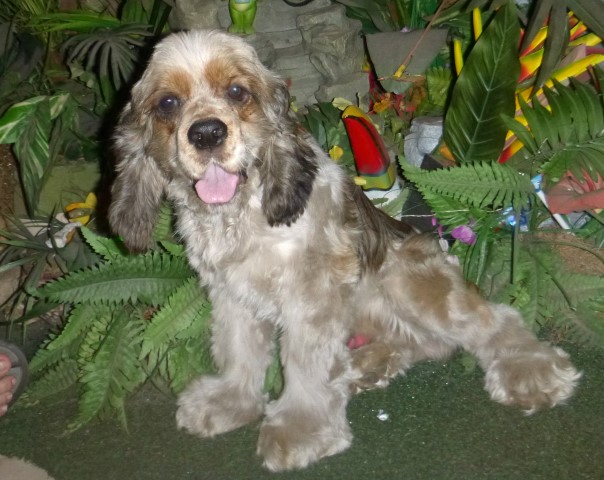 That's my parents above - Blue (blue merle parti) and Bandit (black tipped sable parti)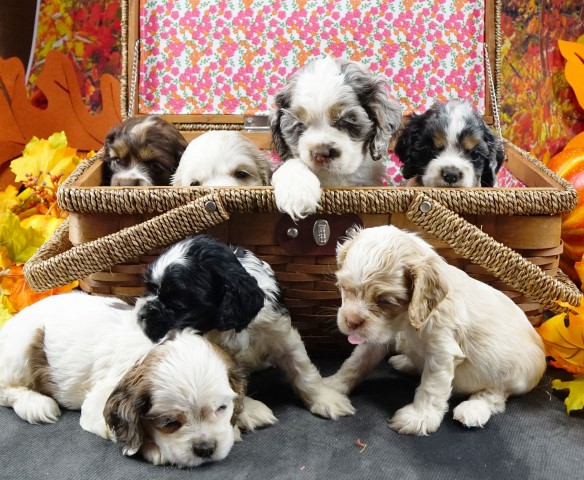 I come from an amazing litter of 4 merle pups, all in different colors!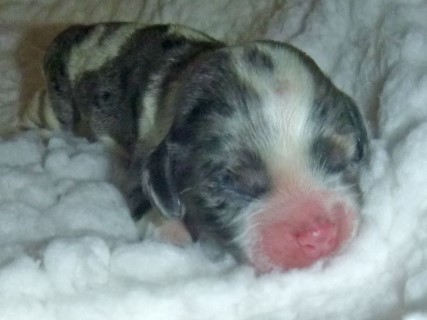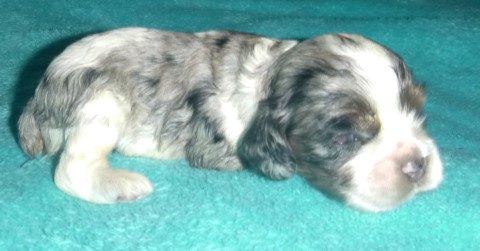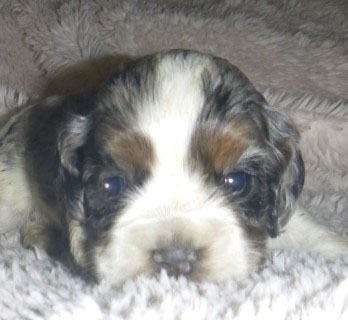 Pictured above - newborn, 2 weeks and 4 weeks old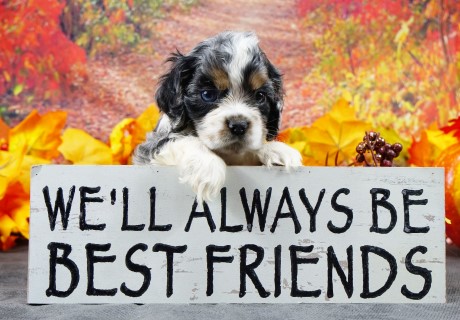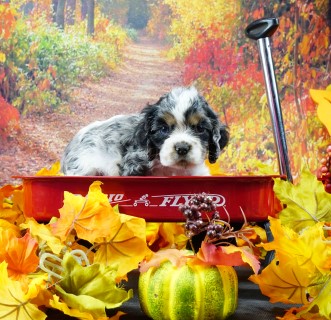 Above at 6 weeks old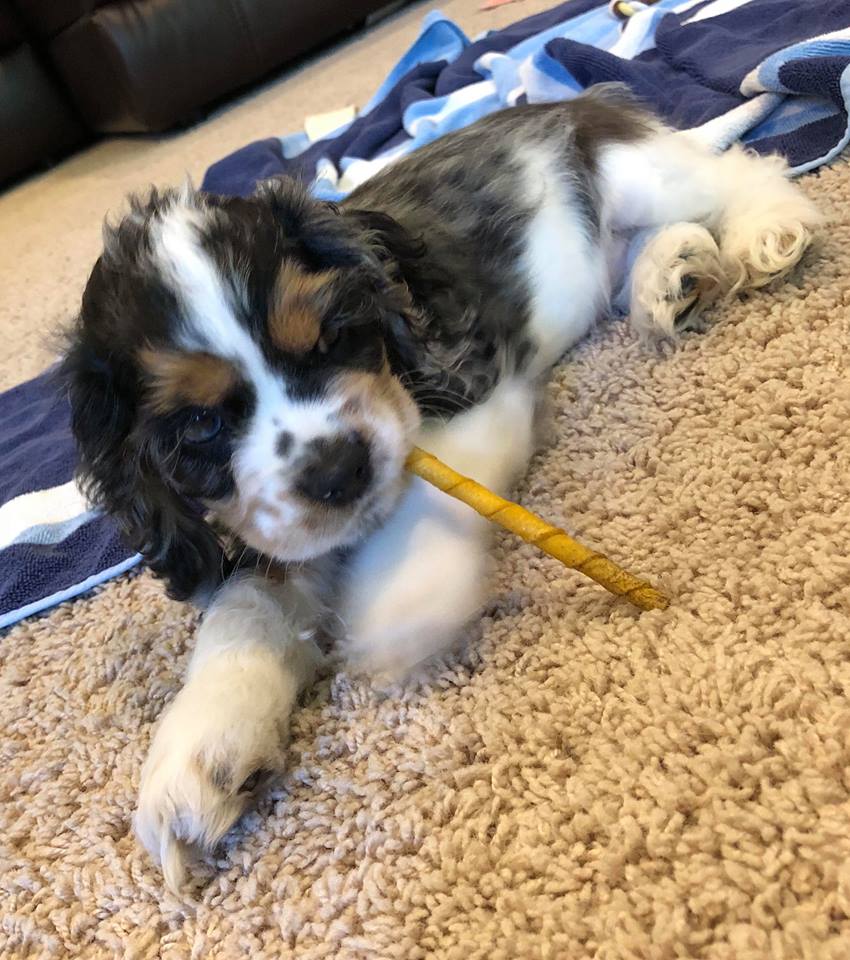 Settling in at home - 10 weeks old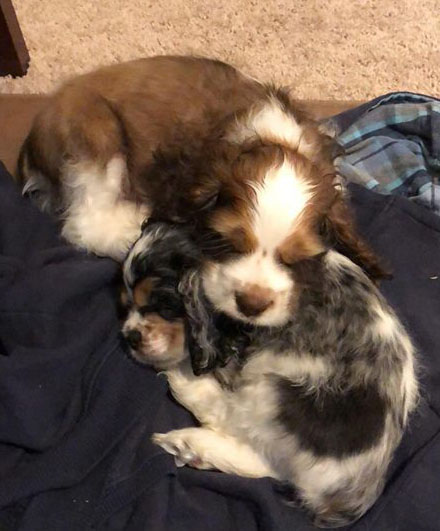 Dallas and his half brother Smokey are always hanging out together!
Dallas won't be a Dad until he is a year old, late in 2019.