Welcome to OrlandoCockers.Com
All our Dogs and Puppies are AKC Registered.
Coco came to us from a breeder in Raleigh, North Carolina. He loves having his belly rubbed and following his owners everywhere! Coco loves to chase a ball when you throw it or a lizard scrambling on the grass. He has chocolate brown eyes, and a long haired, curly red coat with white markings on his chest and nose.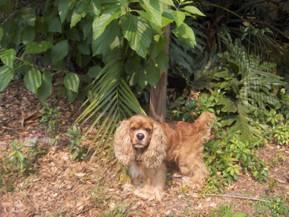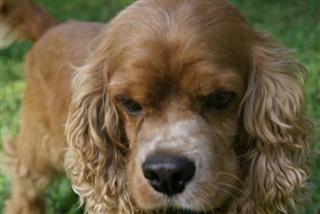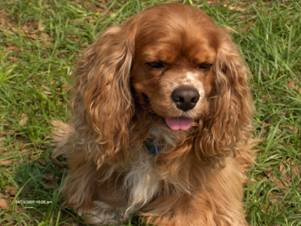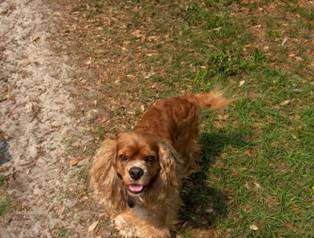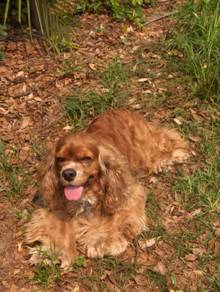 Coco is now retired - Myra and Bill love him as much as we do! Here are some pictures of Coco with his new family..