Welcome to OrlandoCockers.Com
All our Dogs and Puppies are AKC Registered.
Chloe joined us in May of 2012 from Huckleberry Hollow Kennel in Texas. She is a silver cocker with a very soft and full coat! She has a fantastic pedigree that includes the St. James Brazilian line. Unfortunately on her first litter at 2 years of age, she had a very difficult time in labor and delivery. Chloe was spade after her first litter and retired with a wonderful family.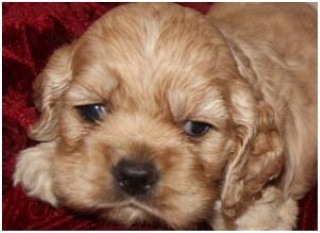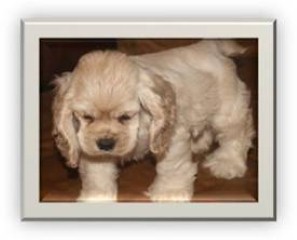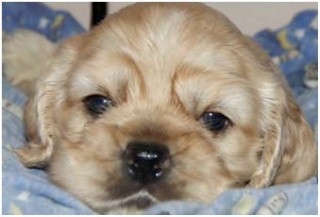 Chloe shown above at 4-6 wks of age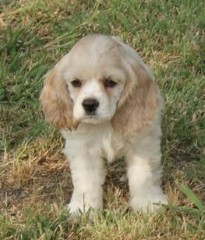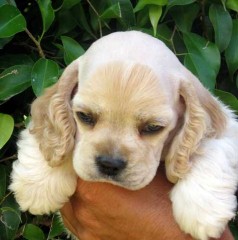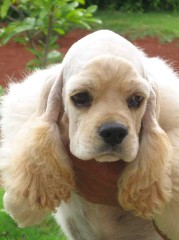 Above are pictures of my mom Angel, my Dad 'StJamesLastLine'-Harley as a pup and as an adult..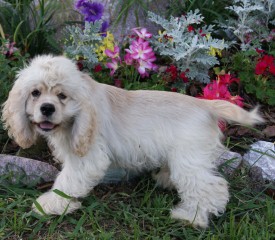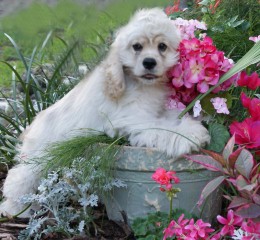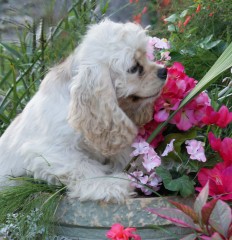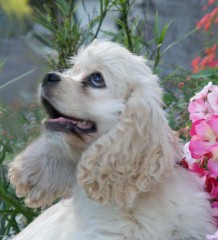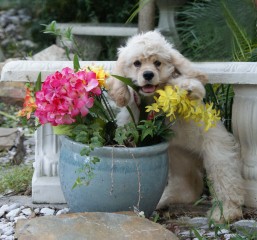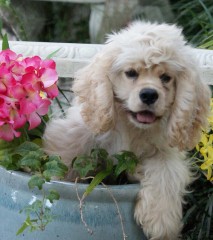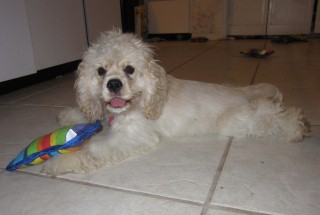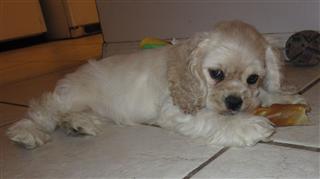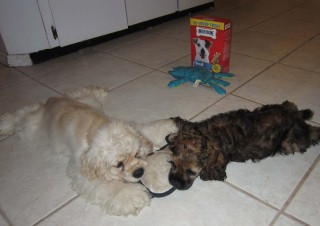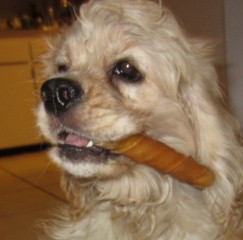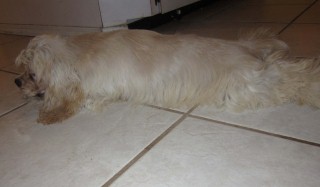 Chloe above ages 2 months, and 5 months..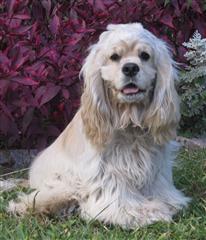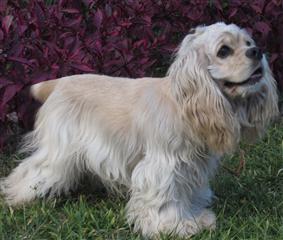 Chloe pictured above at 9 months old.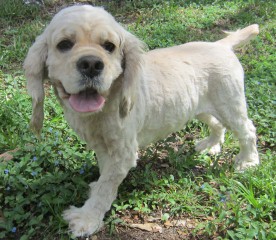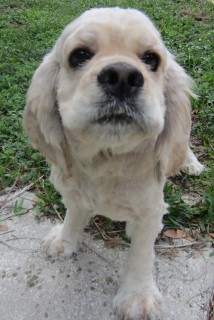 Chloe turns 1 - she has her summer cut now. Chloe has a very thick coat, way to hot in the Florida sun.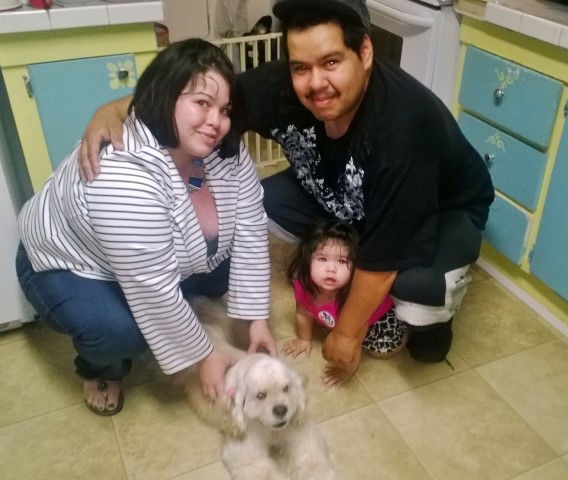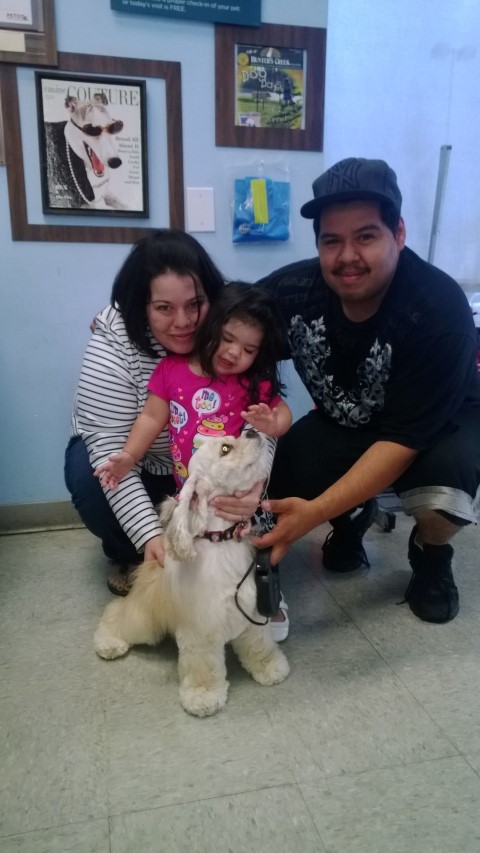 My retired family - The Bermudez Family. She loves to watch doggies on TV!