Welcome to OrlandoCockers.Com
All our Dogs and Puppies are AKC Registered.
Sir Christopher of the Bloc - (Chip off the old block - a twin to my Dad!) - "Chip"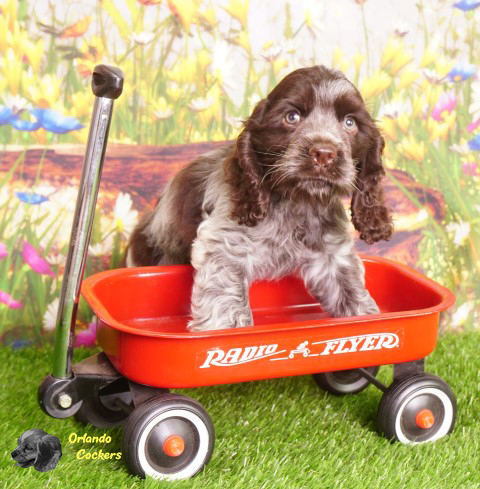 Chip was born March 25, 2019 and joined us in May 2019, His breeder is Caitlyn from T5 Kennels in TX. Chip is a very hard to find chocolate roan cocker. Not only is he incredibly beautiful, but his personality is also wonderful! Chip will be a papa in 2020.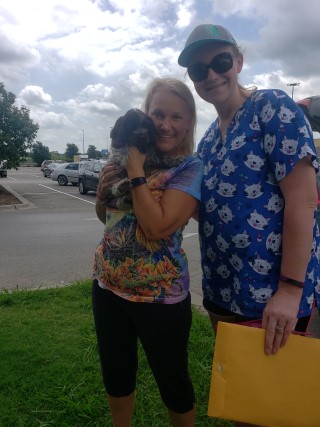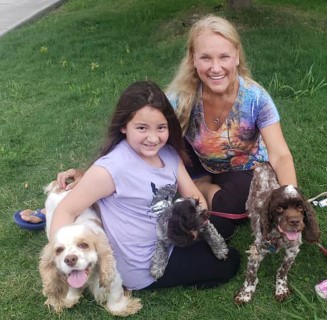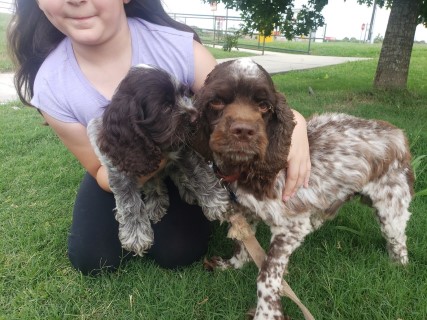 Pictured above, meeting Caitlyn, Chip and his parents in TX. Last picture is Chip and his Dad - both chocolate roans.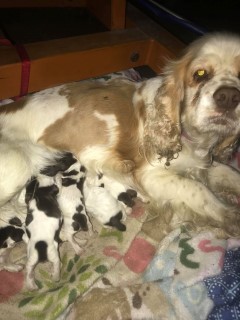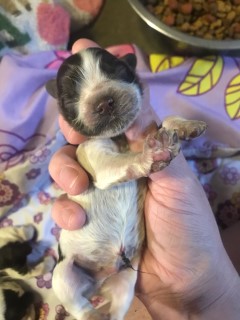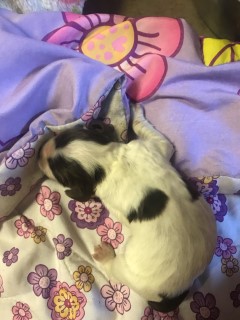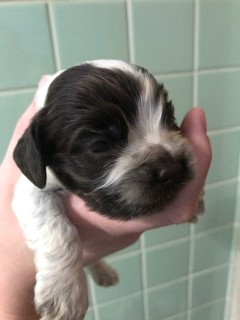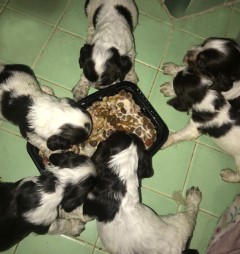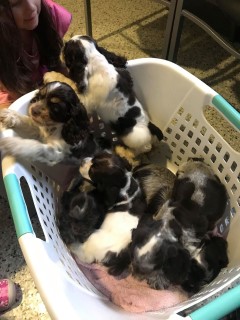 Above with Mom Loretta, then newborn Chip, 4 weeks old, first solid meal and 8 week vet aptm!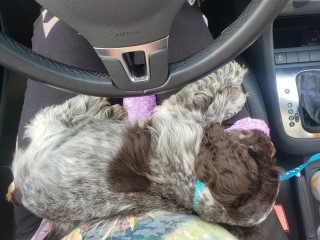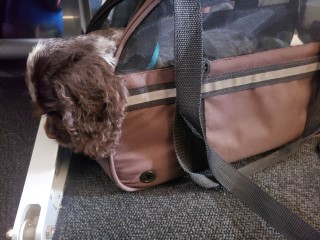 Napping in the car on the way to the airport, and Chip's first flight!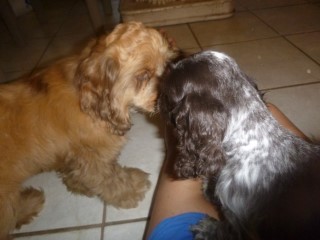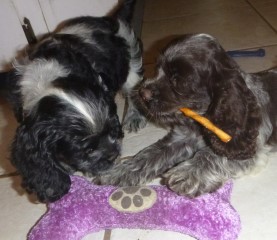 Chip meeting his new family - Mocha and Keiki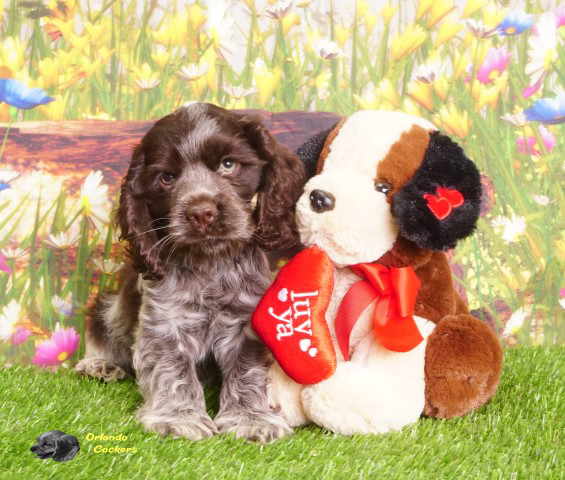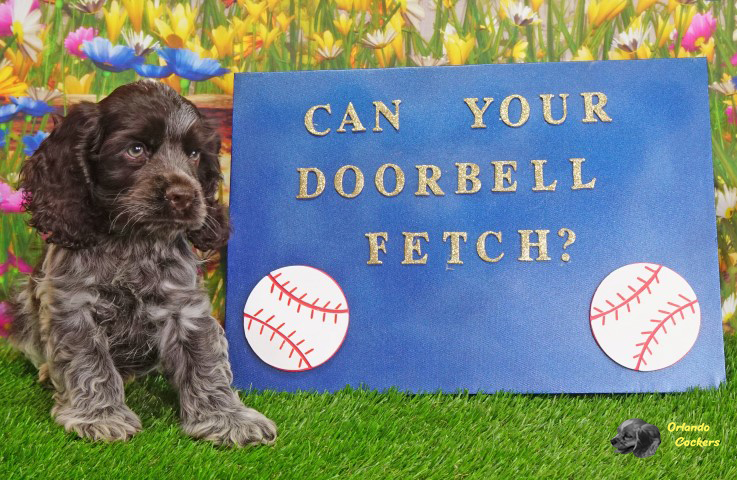 Above Chip at 8 weeks old