Welcome to OrlandoCockers.Com
All our Dogs and Puppies are AKC Registered.
Boti Babatunde Badu - "Boti"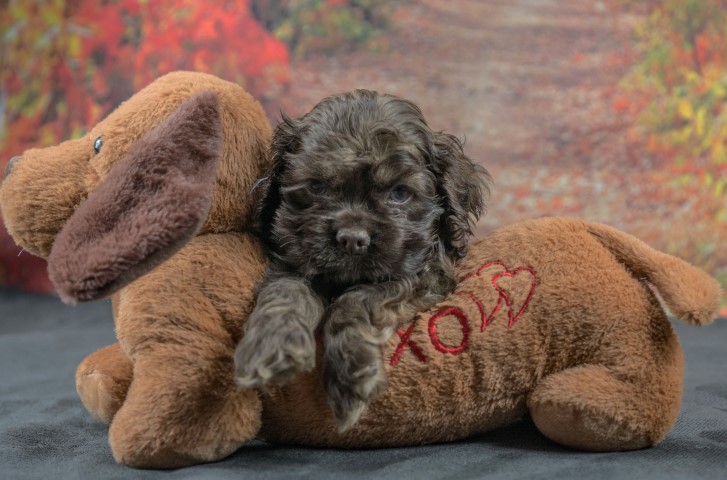 Well Hello, I'm Boti - I'm a georgous chocolate sable male. I was born here with Orlandocockers on 9/3/18. My name Boti reminds my Mom of a wonderful memory of twin waterfalls in central Ghana called Boti Falls! Babatunde means ancestors return and Badu means strong and powerful! I'm a super smart young man, very alert to my surroundings. I run like crazy when we go outside!!! Mom says I'm a good student so she must be right!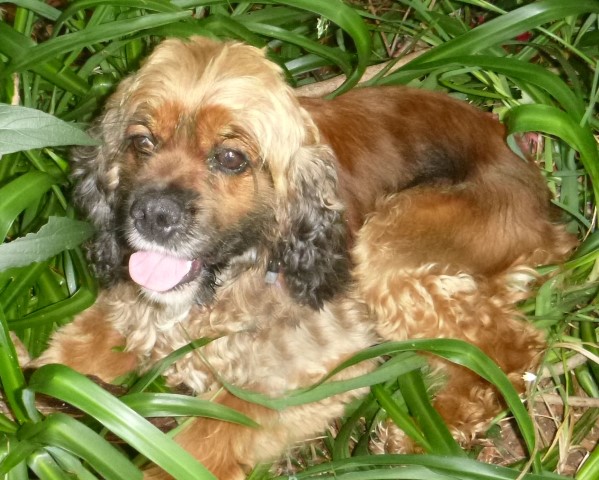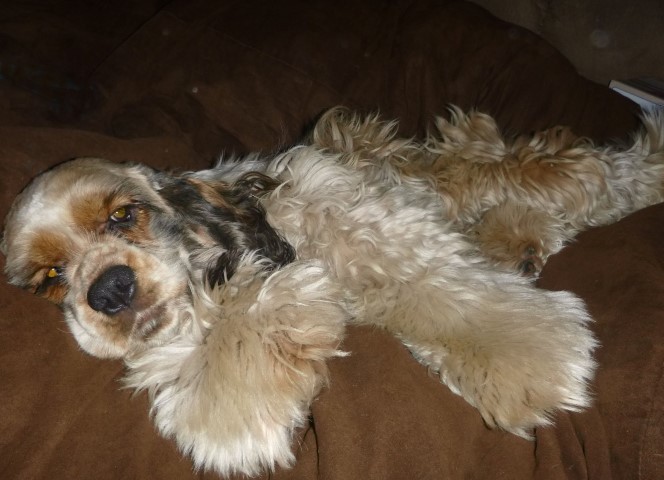 Those are my parents above - Roxy (black tipped sable) and Bandit (parti sable)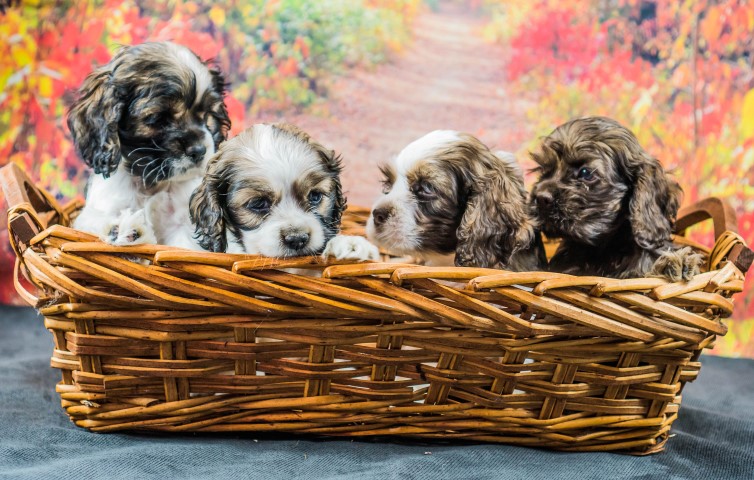 These are my brothers and sisters - I came from a litter of 4 pups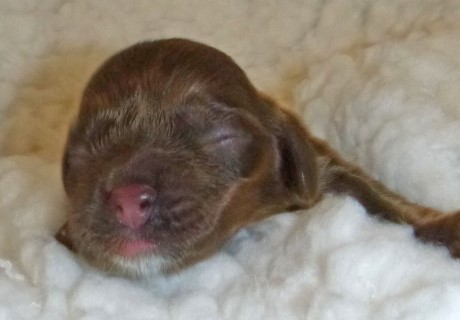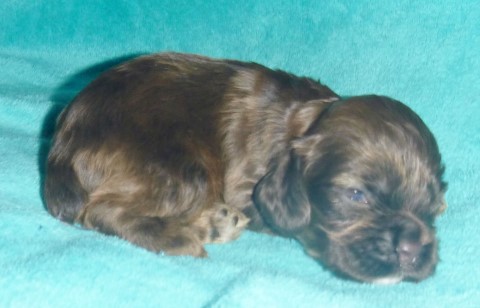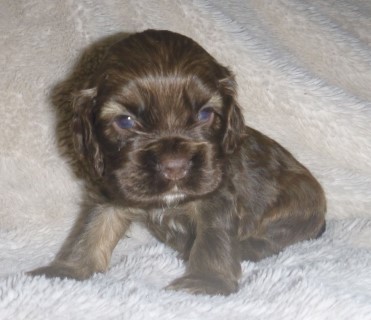 Pictured above as a newborn, 2 weeks and 4 weeks old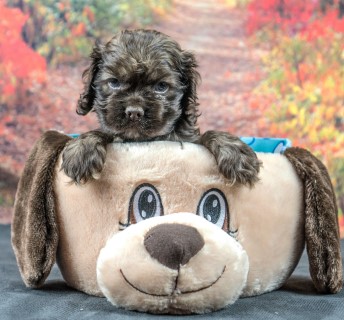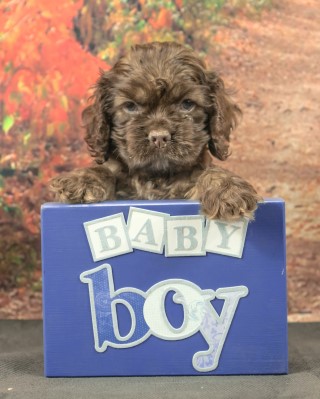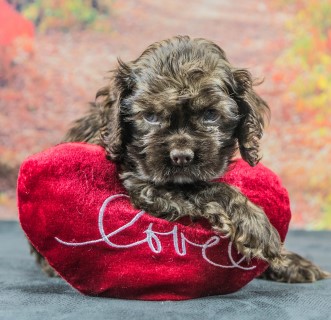 I'm 6 weeks old above.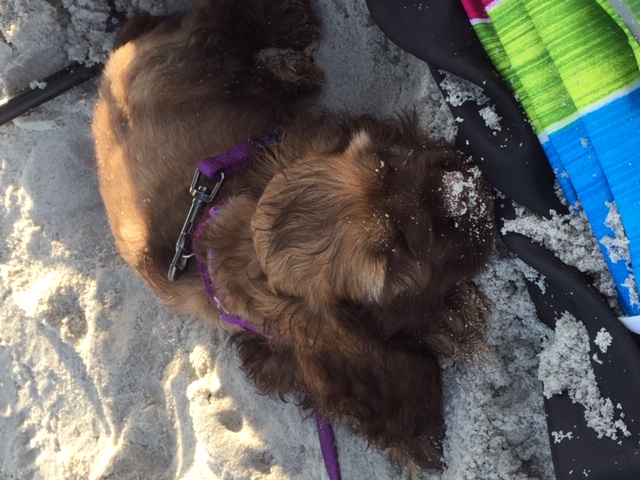 First time to the beach - dug in the sand to make a hole - then I fell asleep in it! Priceless!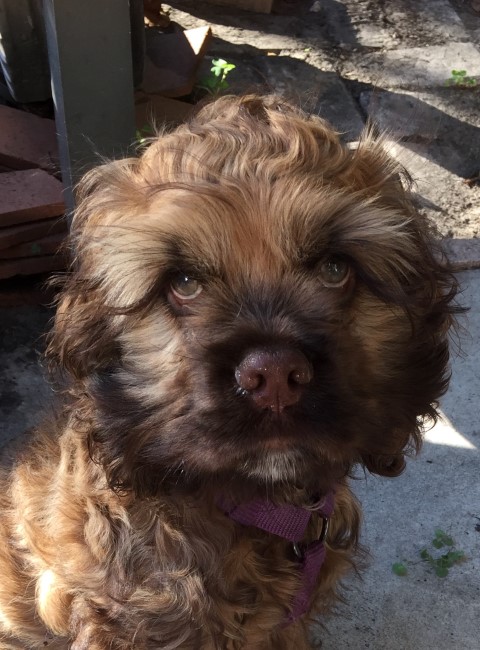 Will you look at this face - and these eyes! Boti at 3 months old is simply stunning!
I will not be a stud with Orlandocockers until I'm a year old in 2019. More pictures coming soon!