Welcome to OrlandoCockers.Com
All our Dogs and Puppies are AKC Registered.
"Sir Maximus Blue - "Blue"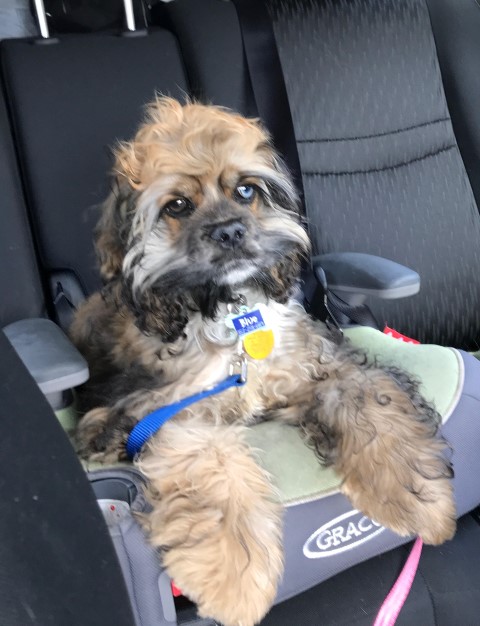 My name is Blue - can you guess why? Yup, I have one Blue eye just like my mom. I was born here at Orlandocockers on 1/28/18 - my parents are Blue Skye and Charlie2. I'm a very unique black tipped sable merle cocker!
Blue is an energetic sweetheart. He loves to ride in his puppy seat in the car and go on vacation! Of course I sleep right next to Mommy at night. With my looks, I get everyones attention cause I'm adorable!!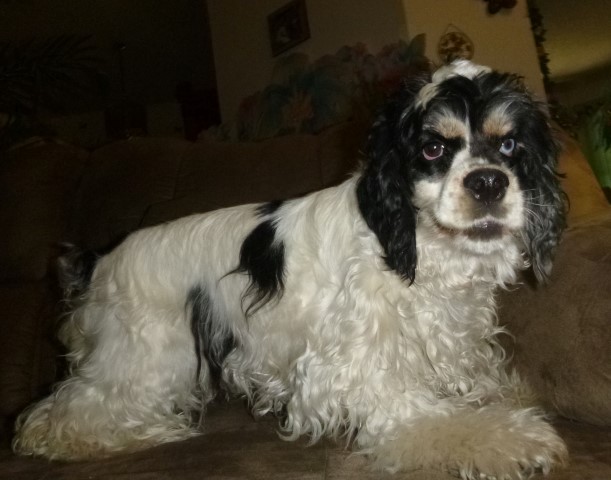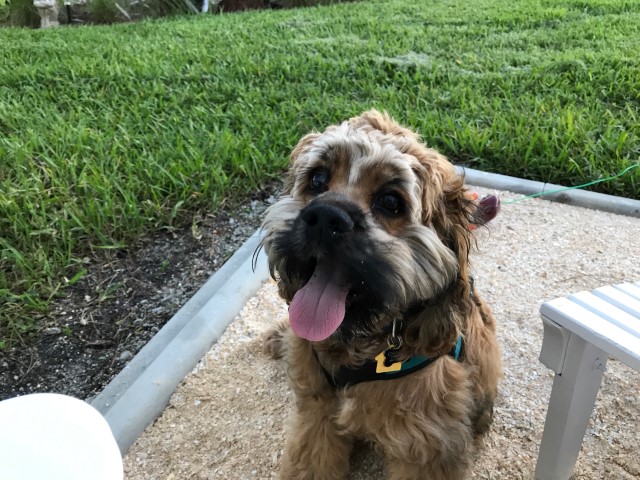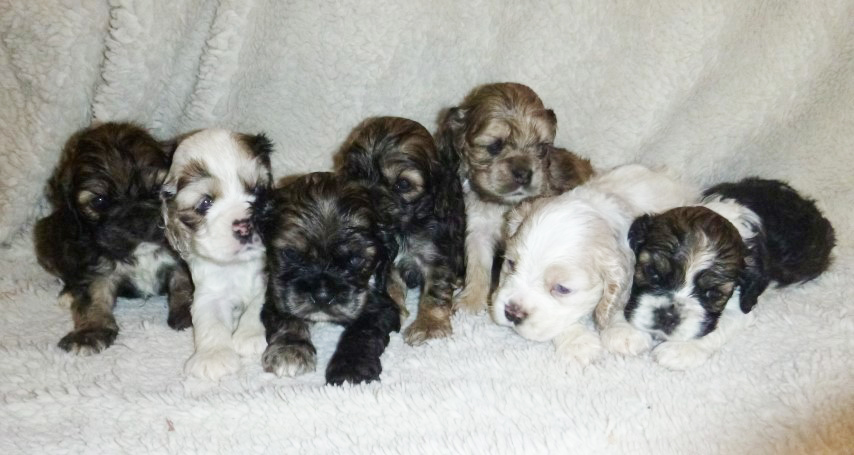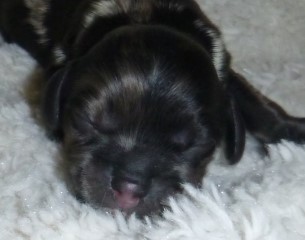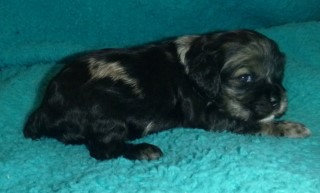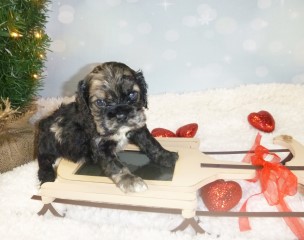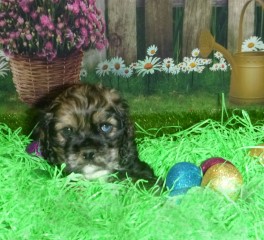 Pictured above - Mom Blue Skye and Dad Charlie2 and all my brothers and sisters. Shown as newborn, 2, 4 and 6 weeks old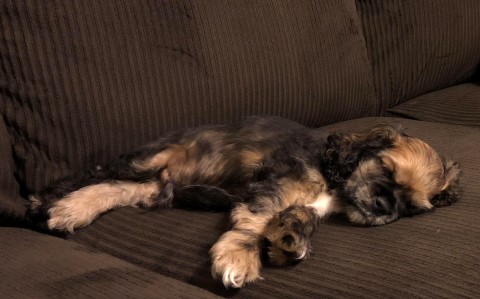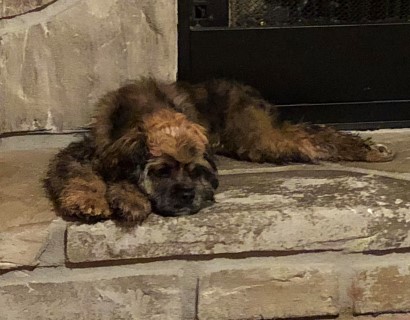 Blue at 2 and 4 months old.