Welcome to OrlandoCockers.Com
All our Dogs and Puppies are AKC Registered.
Bella came from a private breeder near Tampa, Florida. She is classified as a rare 'silver' cocker spaniel, which is almost white in color. Bella loves water so much, she often wades into our pond in the front of the house! She loves to chase her stuffed animals when you throw them. Bellas coat is very soft to touch. Her pups were usually silver, white partis with buff spots and solid reds.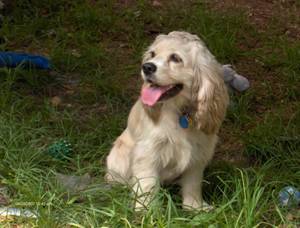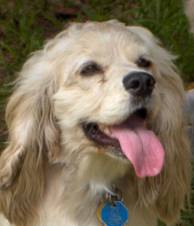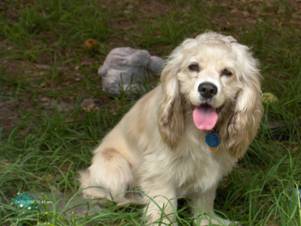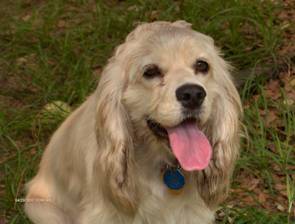 Bella retired when she reached 6 years old. Darlene and her whole family loves their Bella! She lives with Pebbles, one of the pups from her last litter.