Welcome to OrlandoCockers.Com
All our Dogs and Puppies are AKC Registered.
Monsieur L'amour Bandit - "Bandit"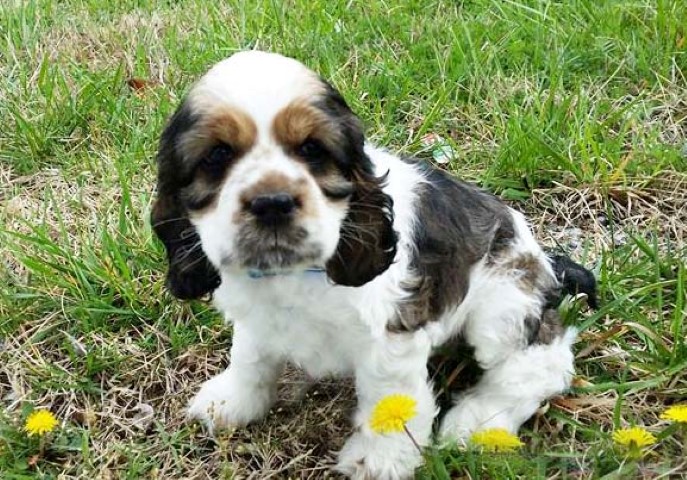 Bandit joined us in March 2016, his birthday is February 4, 2016. His breeder is Sherri from Elizabethton, TN who has been breeding his line for over 15 years. He is a sable parti cocker. He is such a kisser and super sweet! He will be a future stud for us in 2017.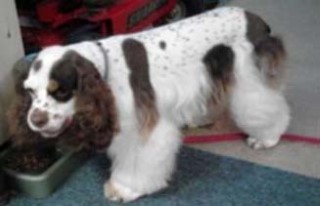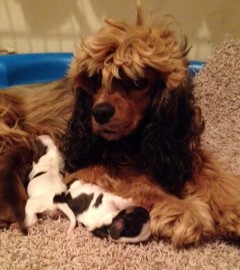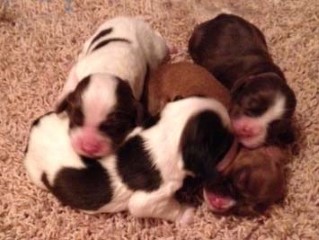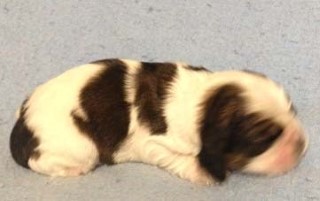 Above, Gus his Dad (chocolate parti), Jada his mom (black tipped sable), his siblings, and his 2 weeks old picture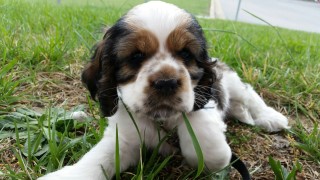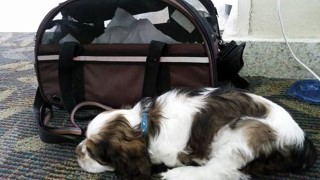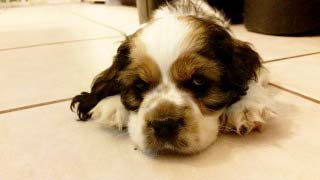 At the airport, waiting for my flight to Orlando.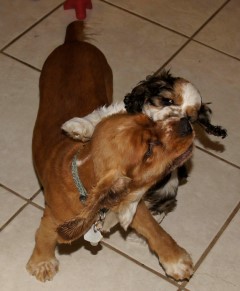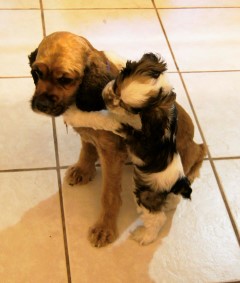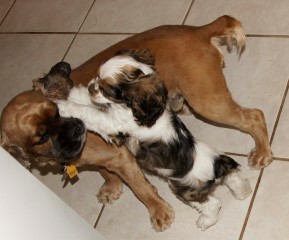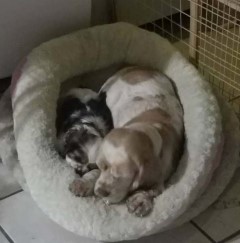 Meeting some of new family members - Daisy, Roxy, Taz and Willow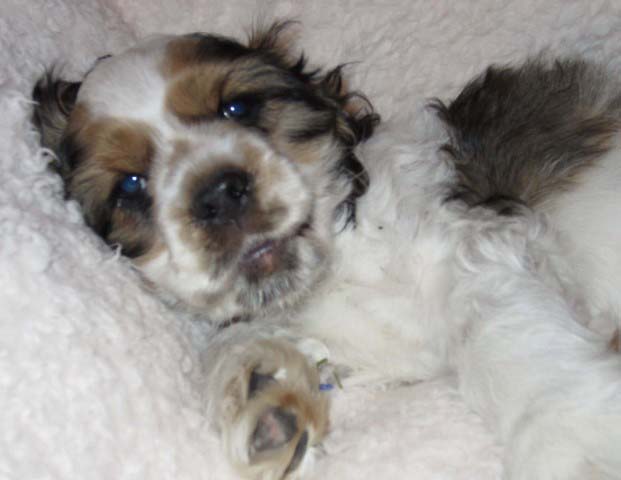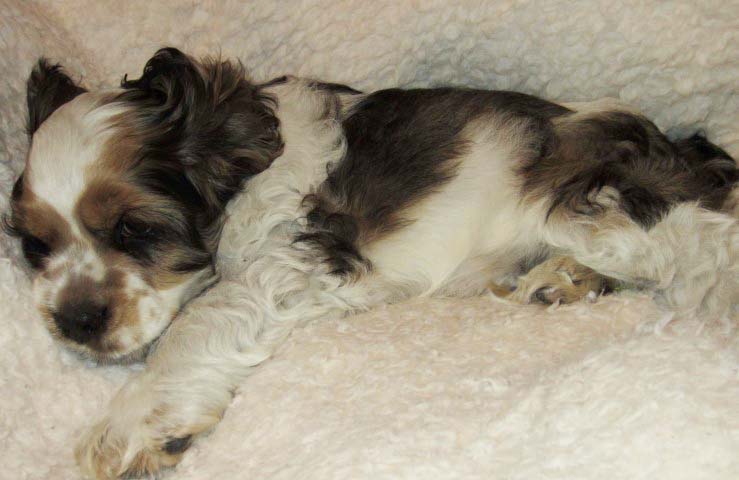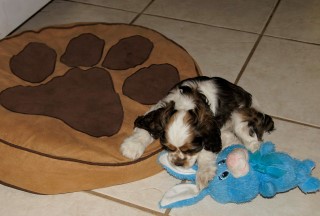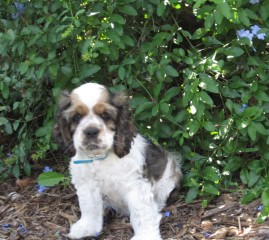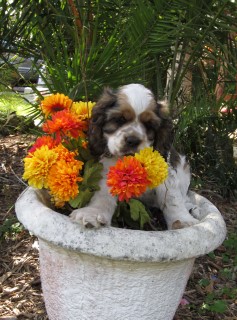 6 months old: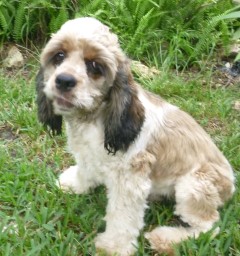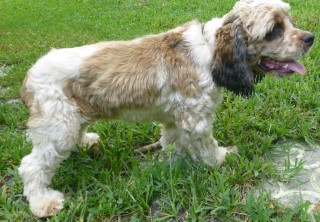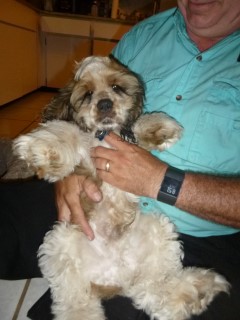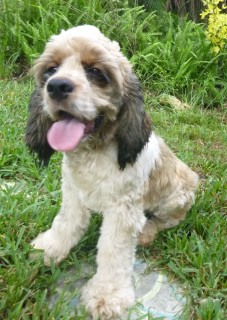 Below - our baby is a year old! He will now be a Daddy!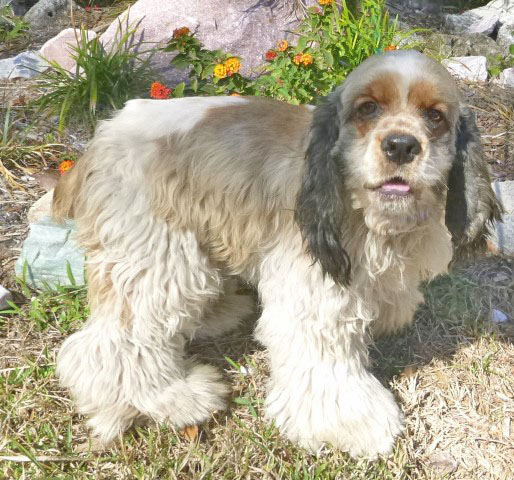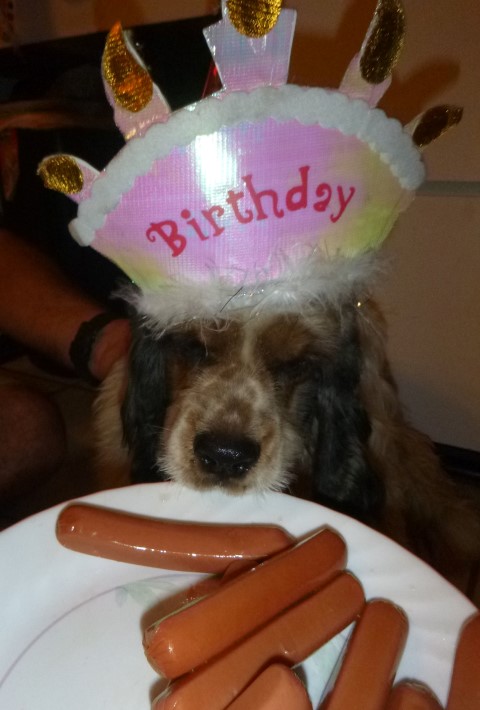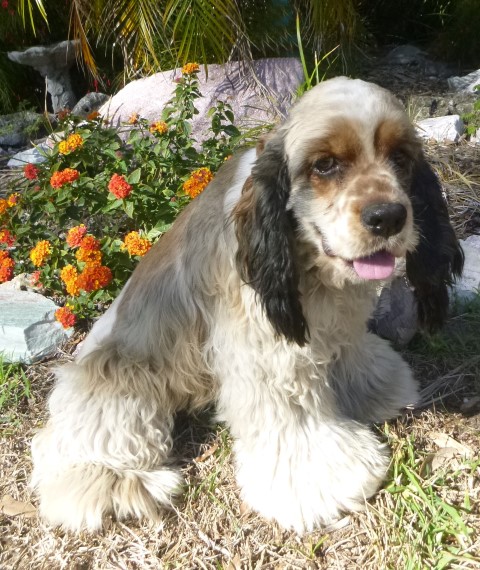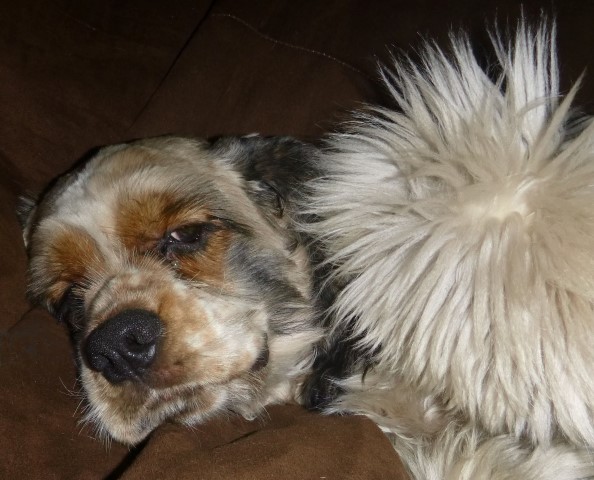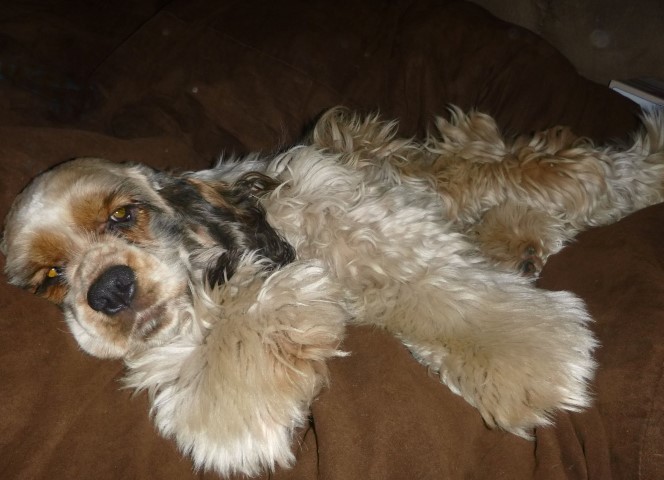 Bandit is now 18 months old...