Welcome to OrlandoCockers.Com
All our Dogs and Puppies are AKC Registered.
Princess Rapunzel's Sky Tower - "Rapunzel"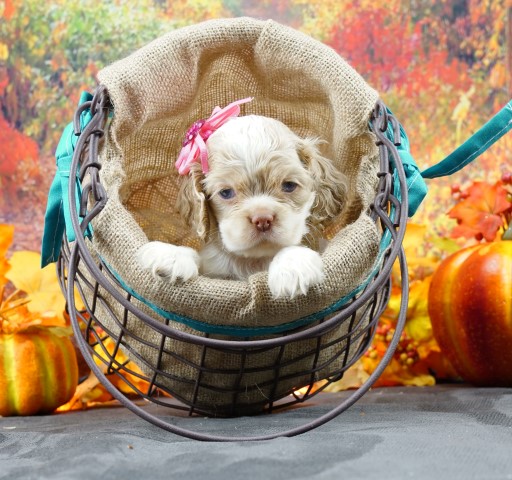 Rapunzel is a home bred girl - her parents are Blue and Bandit - born on 9/10/18. She is a beautiful white parti cocker with 2 stunning blue eyes. She is a merle, like her Mom! She lives with Karen and her family which includes two of our studs - Bolt and Wall-E who both adore her!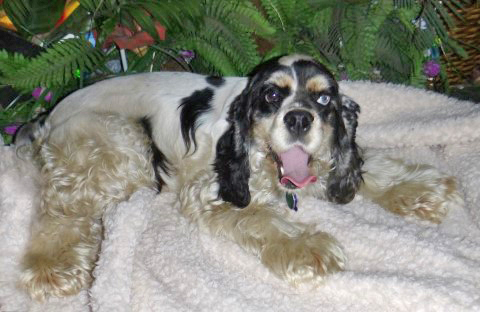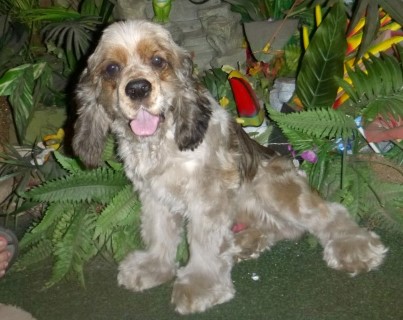 Pictured above - Blue my Mom, and Bandit my Dad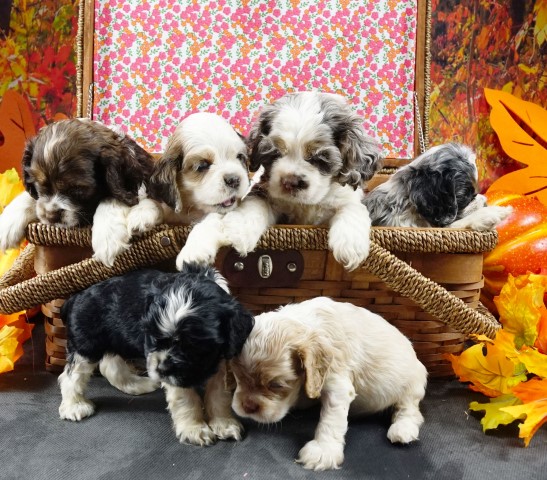 These are my brothers and sisters!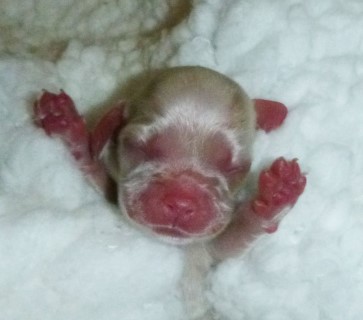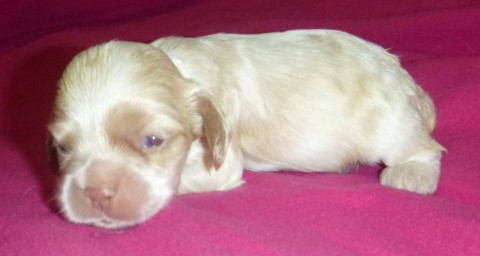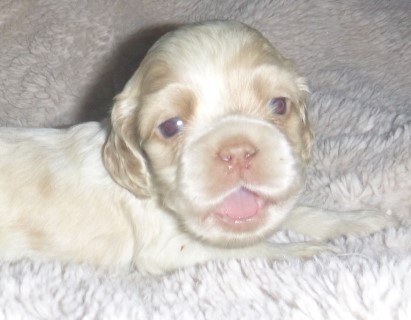 Above - newborn, 2 weeks and 4 weeks old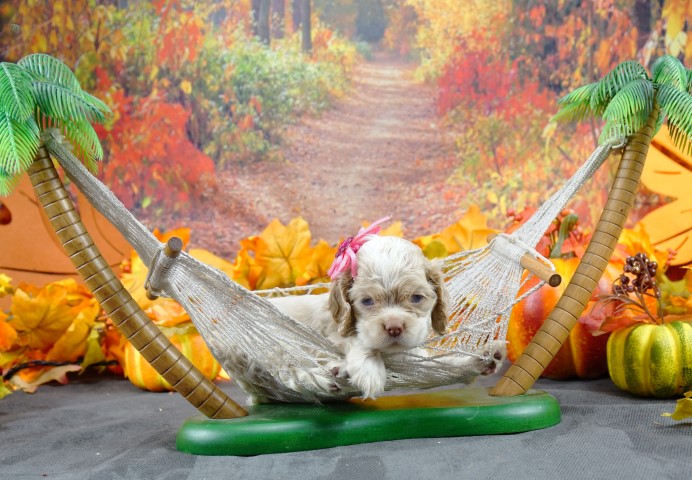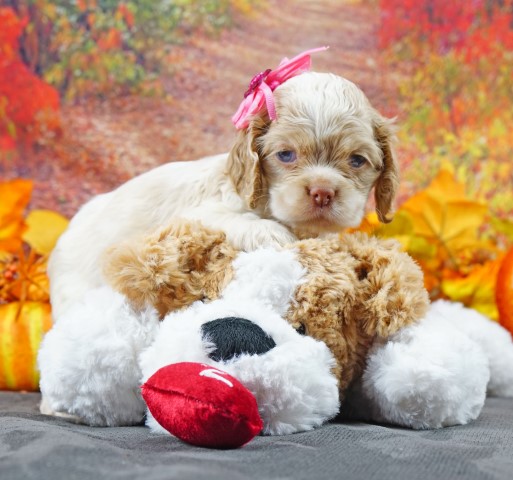 Rapunzel above at 6 weeks old, look at those eyes!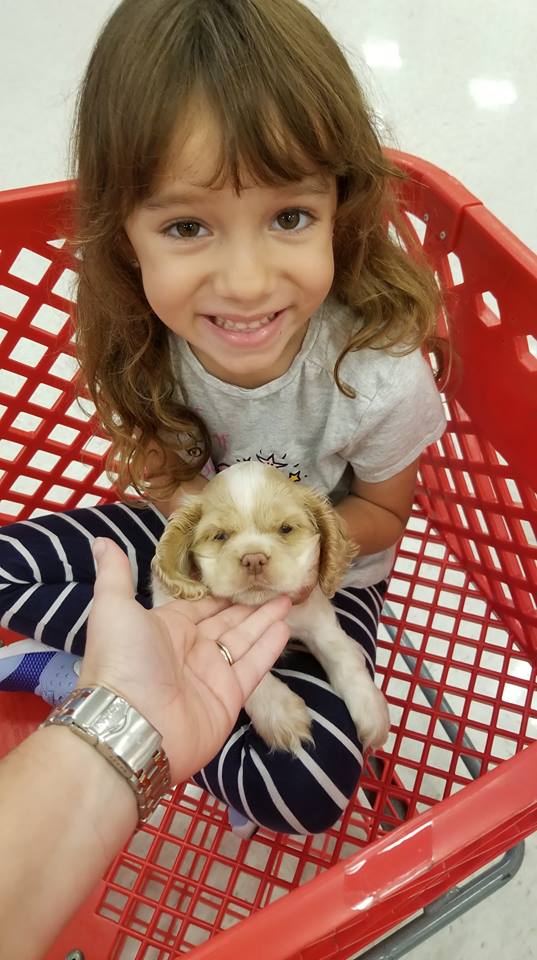 My new mommy!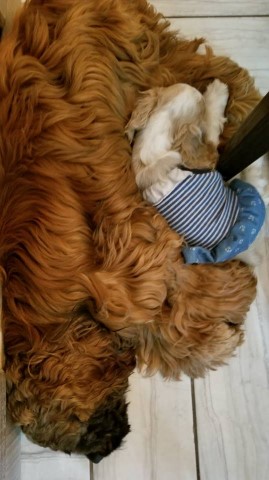 Nap time with my 2 big brothers!
Rapunzel will not have pups until 2020.