Welcome to OrlandoCockers.Com
All our Dogs and Puppies are AKC Registered.
Sweet Baxter - "Baxter"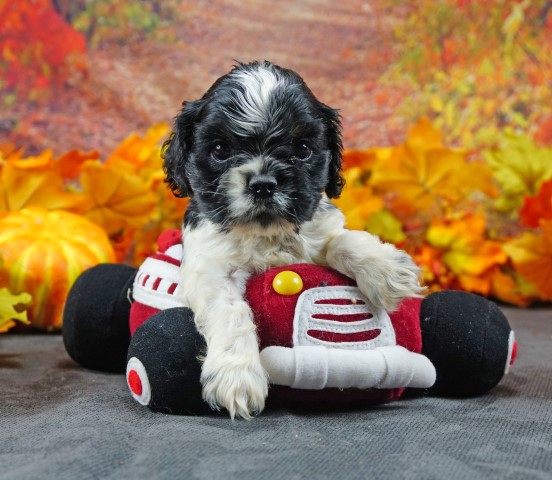 Beep Beep, puppy coming thru! Oh Hi - I'm Baxter. I was born here at Orlandocockers on 9/10/18. I'm such a cutie, don't you think? I'm a black and white cocker with a bit of tan tips. I'm a sweet and calm puppy, and I get a lot of attention. I even eat slow and delicate - sitting down to enjoy each kibble! I am starting to get tan marking above my eyes and on my belly! I am a heart throb clearly, everyone loves me and can't me down! I am getting many little buff freckles all over my just like mom Mom Blue! I'm the quite and calm brother - at least right now!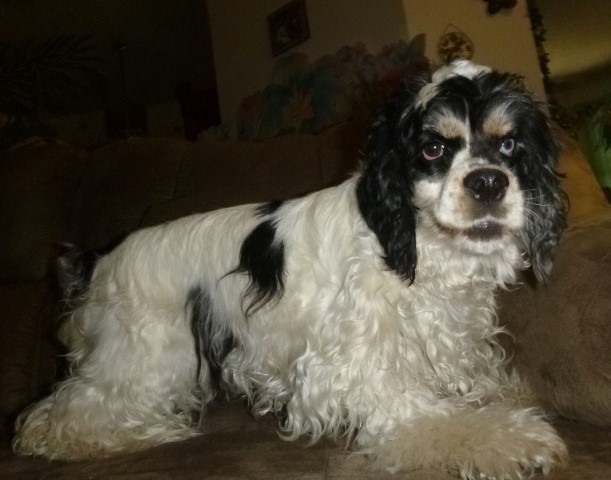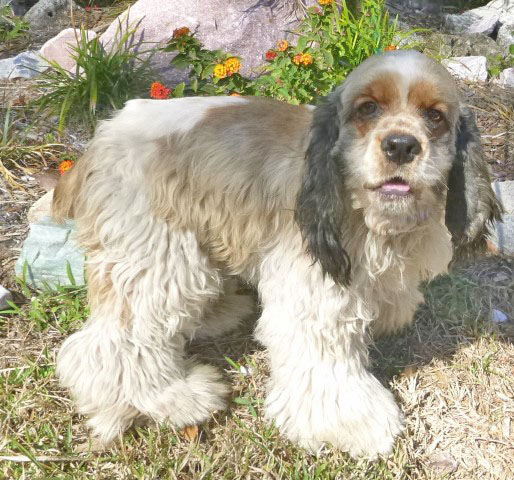 That's my parents above - Blue is my Mom on the left, and Bandit is my Dad on the right.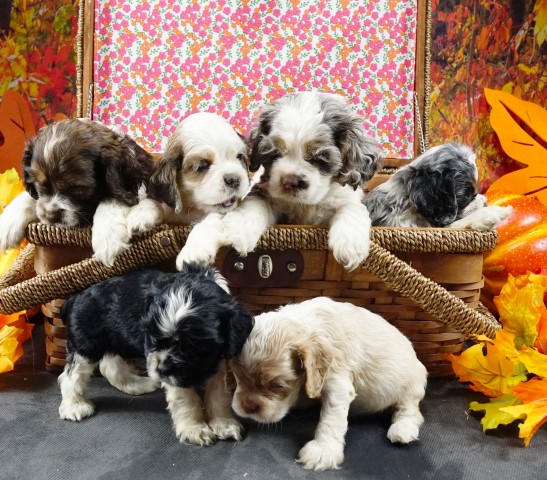 My litter mates - so many beautiful colors!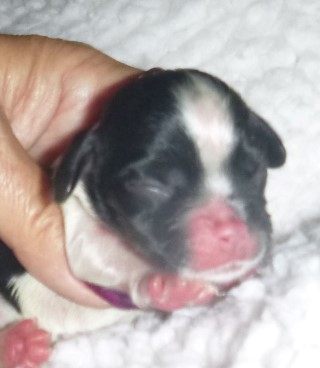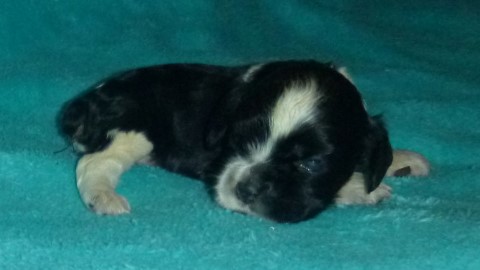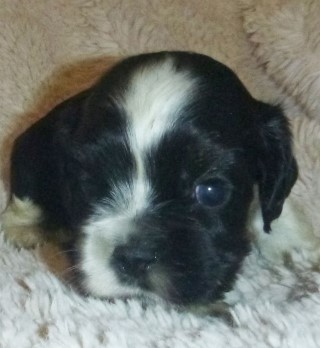 Pictured above - newborn, 2weeks and 4 weeks old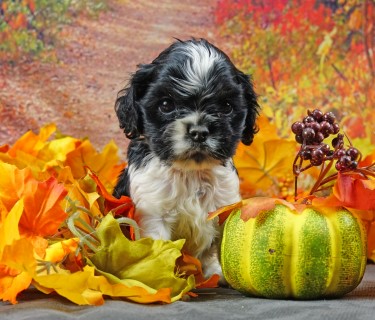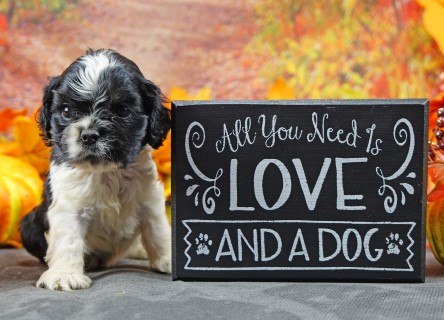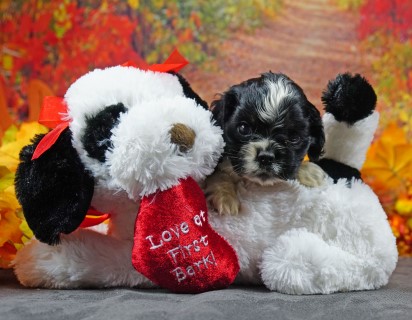 6 weeks old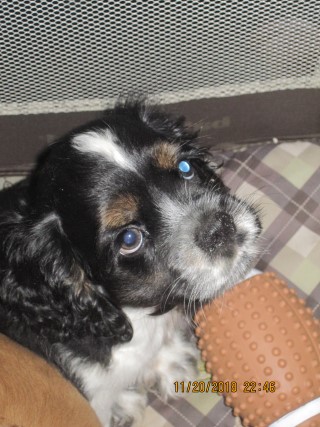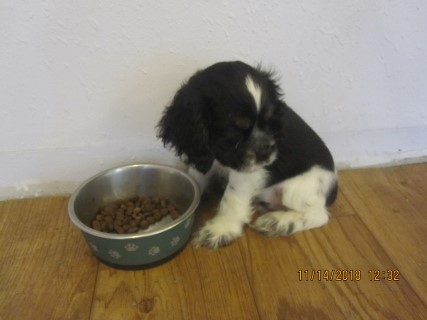 Above at 3 months old
Baxter won't be a Dad until late 2019.