Welcome to OrlandoCockers.Com
All our Dogs and Puppies are AKC Registered.
Lady Annabelle - "Annabelle"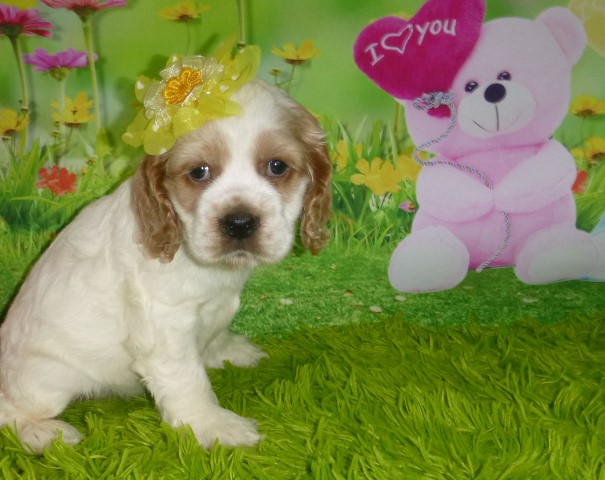 Annabelle is a pup born at Orlandocockers - date of birth is 4/2/17. As soon as she was born, she was destined to be a mommy! My coloring is very unique - almost a solid white body. She is super sassy and loves to play! She lives in Tallahassee, FL.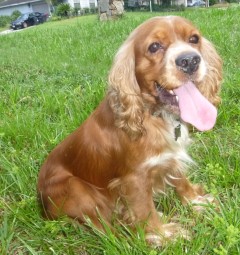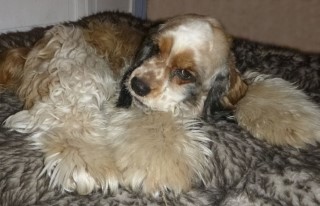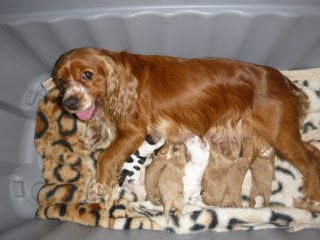 Mom - Daisy (red), Dad - Bandit (parti sable), and my litter mates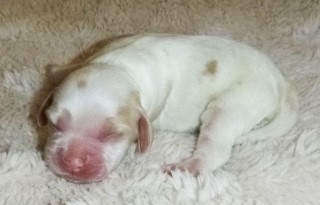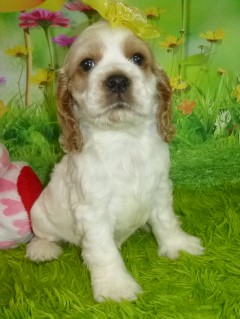 pictured above - newborn, 4 weeks and 6 weeks old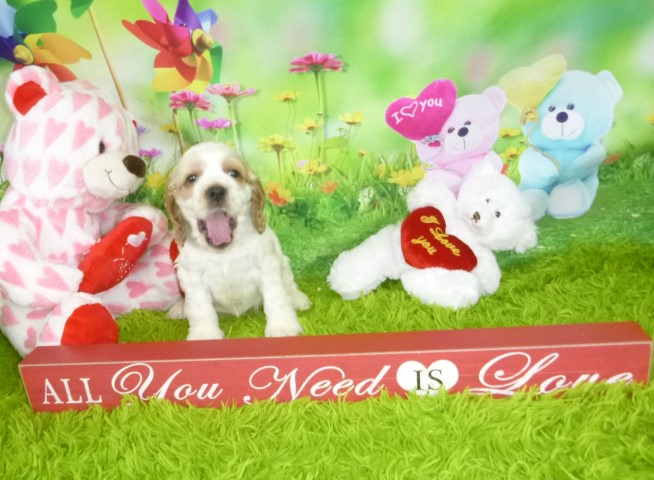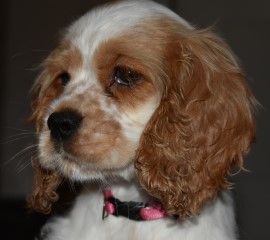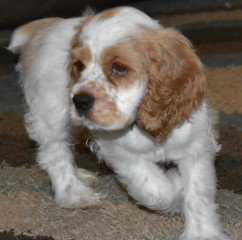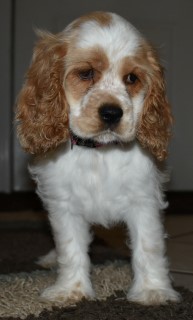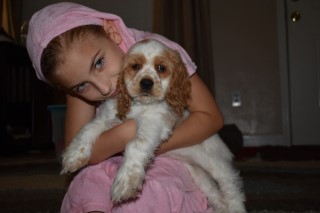 Annabelle will not be a Mommy until late 2018.